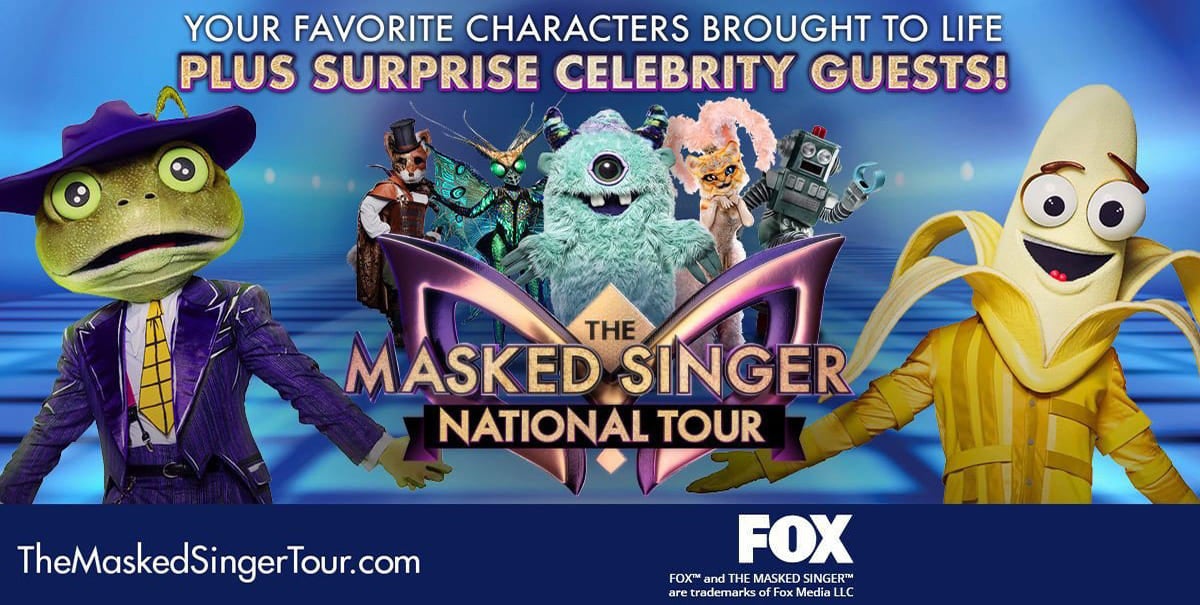 The Masked Singer Tour
The Masked Singer Tour
Event Details
The Masked Singer Live originally scheduled for May 28 has been rescheduled to take place on Friday, June 11, 2021 at the Fox Theatre.
"As the formation of FOX Alternative Entertainment allowed us to bring production of The Masked Singer under the FOX banner, we can now explore new and exciting ways to grow this hit franchise," said Rob Wade, President, Alternative Entertainment and Specials, FOX Entertainment. "The Masked Singer national tour is a perfect example of this growth and, more importantly, a fun way for us to bring The Masked Singer and its beloved characters to fans and families across the across the country, live and in person."
The Masked Singer's Season Three premiere posted a 9.1/40 Live + 3 Day rating and 26.7 million total viewers, making it television's highest-rated and most-watched reality telecast in eight years. It also ranks as television's #1 entertainment telecast in two years and FOX's highest-rated and most-watched entertainment telecast in six years. With 28.6 million multi-platform viewers, The Masked Singer posted its highest-rated, most-watched and most-streamed telecast ever.
The live show will feature two celebrity guest hosts, as well as one local celebrity who will be in a top-secret disguise, keeping the audience guessing until they are unmasked at the end of the night.
Right Angle Entertainment in partnership with Guy Phillips are producing the tour, and Mark "Swany" Swanhart will direct. With decades of experience in television, film and live entertainment, Phillips, Swanhart and Right Angle Entertainment have transformed television hits, including Dancing with the Stars, America's Got Talent and The Bachelor, into live stage productions that entertain audiences around the world.
For more information including the full tour schedule and ticket information, visit www.themaskedsingertour.com.