Health & Safety Protocols
313 Presents is extremely excited to welcome you back to our venues to experience live events and make new memories! The health and safety of our guests, staff and performers is our first priority. We continue to work closely with state and local health officials to monitor and update protocols and guidelines to provide a safe and enjoyable experience. As there are updates around these protocols, we will communicate here and through our social channels, so please check back often.
Prior to attending an event you may review the ticket terms, COVID-19 warning, and a list of frequently asked questions below. Thank you for your support!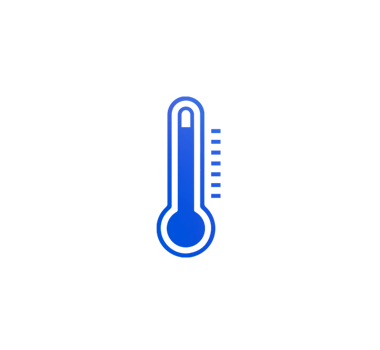 IF YOUR TEMPERATURE IS 100.4°F or HIGHER, YOU ARE ILL OR EXPERIENCING COVID-19 SYMPTOMS, PLEASE STAY HOME
ALL BAGS, PURSES & CLUTCHES ARE PROHIBITED. ONLY WALLETS SIZED 4" X 6" X 1.5" OR SMALLER ARE ALLOWED. MEDICAL BAGS, DIAPER BAGS, AND OTHER MEDICAL DEVICES SIZED SMALLER THAN 14" x 14" x 6" ARE ALLOWED.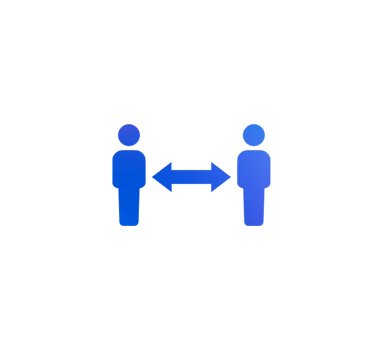 BE RESPECTFUL OF OTHERS AND WATCH YOUR DISTANCE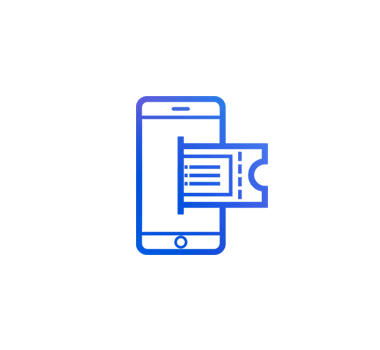 MOBILE TICKETING RECOMMENDED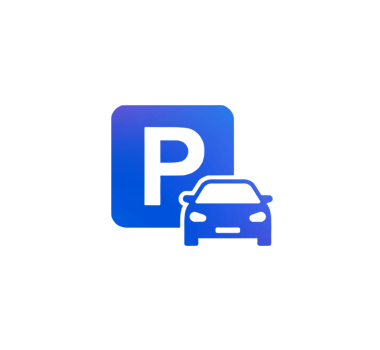 PRE-PURCHASE PARKING FOR EVENTS IN THE DISTRICT DETROIT. AMPHITHEATRE PARKING IS INCLUDED IN TICKET PRICE.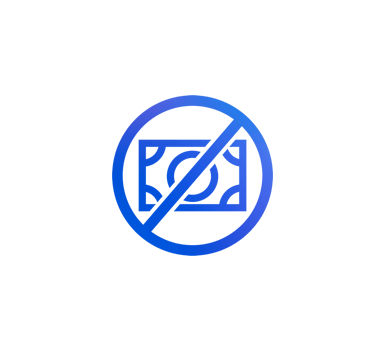 CASHLESS PAYMENTS*
* Little Caesars Arena, Comerica Park, Fox Theatre, Pine Knob Music Theature, Michigan Lottery Amphitheatre and Meadow Brook Amphitheatre no longer accept cash. Please reference the FAQ section below for more details.
We have taken enhanced health and safety measures intended to mitigate the risk of exposure to COVID-19. Despite the protocols and requirements that we have put in place, no precautions can eliminate the risk of exposure to COVID-19. Traveling to and from, visiting, and/or providing services in and around our venues (Little Caesars Arena, Fox Theatre, Comerica Park, Pine Knob Music Theatre, Meadow Brook Amphitheatre and Michigan Lottery Amphitheatre) may lead to a risk of exposure to COVID-19. COVID-19 is highly contagious and there is an inherent risk of exposure to COVID-19 in any place where people are present. COVID-19 can lead to severe illness and death. While people of all ages and health conditions have been adversely affected by COVID-19, certain people have been identified by public health authorities as having greater risk based on age and underlying medical conditions. Exposure to COVID-19 can result in being subject to quarantine requirements. Guests attending our venues do so at their own risk. Please do your part by complying with our health and safety rules and let's keep each other safe and healthy.

Ticket holder expressly assumes all risks and dangers incidental to the event for which this ticket is issued, whether occurring prior to, during, or subsequent to same, including specifically, but not exclusively, the danger being injured by acts of God, other ticket holders, or by objects thrown or shot. Ticket holder hereby releases management, facility, league, participants, clubs, Ticketmaster and each of their respective officers, directors, employees and agents from any related claims. Ticket holder voluntarily assumes all responsibility for the loss, destruction, or theft of this ticket and it will not be replaced.
This ticket is a revocable license and may be revoked at any time. Management reserves the right to refuse admission or to eject any person whose conduct management deems, in its sole discretion, disorderly, disruptive or careless. No resale of a ticket is permitted (i) via the internet or any interactive media, except through an authorized ticket agent of the venue or (ii) if prohibited by any applicable federal, state or local law, ordinance or regulation. Ticket holder is admitted on condition, and by use of this ticket agrees, that he/she will not transmit or aid in transmitting any description, account, picture or reproduction of the event for which this ticket applies. Breach of the foregoing automatically will terminate this license and the ticket holder shall be liable for direct and consequential damages.
Ticket holder hereby grants full permission to the venue, clubs and leagues to use ticket holder's image and likeness for photos, motion pictures, TV, radio, recordings, videotapes, and other media known or unknown, and to use ticket holder's image and likeness in any manner for publicity, promotions, advertising, trade or commercial purposes, without any reimbursement of any kind due to ticket holder, or the need to pay ticket holder any fee. This ticket may not be used for advertising promotion (including contest and sweepstakes) or other trade purposes without the express written consent of the venue or club. Any such use may result in revocation of this ticket license. COVID-19 is an extremely contagious disease that can lead to severe illness and death. An inherent risk of exposure to COVID-19 exists in any public place regardless of precautions that may be taken. By holding this ticket, you agree to assume all risks associated with COVID-19 and other infectious and/or communicable diseases, viruses, bacteria or illnesses.
Will I be required to take a COVID-19 screening test? If so, how long before and where? What happens if I don't pass? Will I get a refund?
How are the venues keeping their employees safe?
Prior to returning to work, our events staff has been – and will continue to be – trained in role-specific processes to protect guests, performers, participants and other colleagues, including safe interactions, how to enforce safety precautions, the appropriate use of equipment to reduce the risk of COVID-19, how to notify their employer of symptoms, exposure control plans, how to report unsafe working conditions and much more. Partner companies working in our venues during non-event hours are also training their employees to adhere to these expectations.
Who have you partnered with to update your health & safety policies?
We have worked with public health and medical experts, and government officials, to develop a comprehensive plan that allows us to welcome you back to our venues, and we're operating within the established Centers for Disease Control and Prevention guidelines. Safety is our top priority and is at the center of what we do.
Can I bring my purse or backpack into the venues?
BAGS, PURSES & CLUTCHES LARGER THAN 4" x 6" x 1.5" ARE PROHIBITED.
SINGLE COMPARTMENT BAGS, WALLETS & CLUTCHES SMALLER THAN 4" x 6" x 1.5" WITH OR WITHOUT A HANDLE OR STRAP ARE PERMITTED.
Exceptions to this policy include:

Bags, wallets and clutches needed due to medical necessity. Medical necessity include Diaper bags, Breast pumps, Oxygen, Insulin, Epi-pens and other medical devices.
Is there hand sanitizer available at the venue?
Yes, hand sanitizer is available to guests throughout our venues.
How will my ticket be scanned?
To limit person-to-person contact, we have placed mobile ticket scanning pedestals at many entry points. Guests can scan their mobile tickets on the pedestal or tap their phone on the pedestal to enter the venue. Staff will be available to assist guests with this.
How often is the venue cleaned and how is it cleaned?
EPA-registered cleaning and preventative products, including electrostatic sprayers, that kill COVID-19 and other pathogens are being utilized throughout our venues to sanitize, disinfect and clean high touchpoint areas at an increased frequency.
Areas such as entry points, door handles, countertops, restrooms, seating areas, concession stands, tables and chairs, wheelchairs, etc., are considered high touchpoint areas. To ensure the cleaning and disinfecting of those areas, frequency of cleaning schedules, training and checklists have been enhanced.
Hand sanitizer dispensers with CDC-recommended products are readily available at all of our venues.
Do I have to prepay for parking? Can I purchase parking in person with cash?
For a contactless parking experience at our venues within The District Detroit, visit ParkDistrictDetroit.com to save over drive-up costs by prepaying for parking ahead of time. If you choose not to prepay, parking is available on a drive-up basis with payment by credit card only.
Guests attending events at Pine Knob Music Theatre, Meadow Brook Amphitheatre or Michigan Lottery Amphitheatre do not need to pre-reserve parking as it is included in the price of their ticket. A limited amount of upgraded parking may be available upon arrival for purchase with credit card.
What should I do if I begin to feel ill while at the event?
Guests who are feeling ill are encouraged to immediately visit the venue's First Aid location.
Who do I report to if I see a guest not complying with the rules, or threatening the safety of me or other guests?
Guests are encouraged to report any concerns to the nearest staff member.
Can I purchase food at the event?
Food & beverage is available for sale during events at multiple concession stands.
Can I bring my own food and drinks?
Food & beverage is not permitted to be brought into the venue.
I only carry cash, how will I pay for items at the venue?
All points of sale at Comerica Park, Little Caesars Arena, The Fox Theatre, Pine Knob Music Theatre, Michigan Lottery Amphitheatre and Meadow Brook Amphitheatre require cashless payment methods. At Little Caesars Arena and Comerica Park, guests can conveniently convert their cash to a VISA card with no fees or extra charges. After inserting cash into the kiosk, the dispensed card will hold the same exact value as the cash that is inserted. The Visa Card can be used to make purchase at the venue and at any location that accepts VISA.
Are there still wheelchair escorts and other services available for guests with disabilities?
Enhancements have been made to how we assist our guests with wheelchairs, sensory-processing issues and auditory challenges.
Colleagues offering wheelchair escorts will encourage companions to assist the guest in and out of the chair. Companions may push the wheelchair if they prefer. Sanitizing packs will accompany each chair to ensure disinfection after each use.
Items requested for guests with sensory processing or auditory challenges (fidget toys, noise-canceling headphones, assisted listening devices, etc.) will be wiped/disinfected before and after each use.
Am I required to wear a mask at your events?
At this time, there is not an overarching mask mandate for guests entering our venues, however, as artists and tours mandate it we will execute their request and communicate updates via email, social media and on the artist event page on our website.
I still have questions, who can I contact?