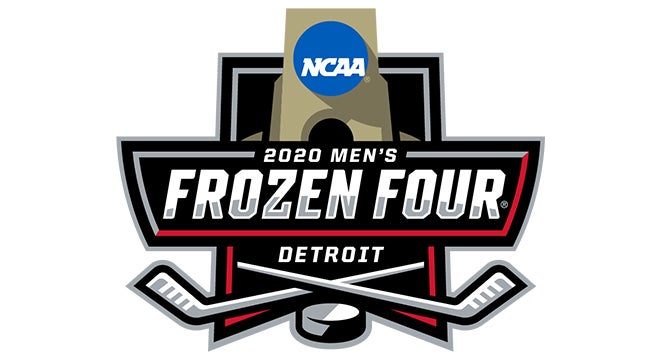 2020 NCAA Men's Frozen Four
Apr
9 - 11
, 2020
Little Caesars Arena
Tickets for the 2020 NCAA Men's Frozen Four go on sale at 10 a.m. Nov. 19.
The 2020 Men's Frozen Four will be held at Little Caesars Arena and be hosted by Michigan State University and the Detroit Sports Commission.
Tickets may be purchased online at ncaa.com/frozenfour or at the Little Caesars Arena box office.
The national semifinals will be played April 9 at 5 p.m. and 8:30 p.m., while the final will be April 11 at 8 p.m.
Detroit has hosted the Frozen Four six times: 1977 and 1979 at Olympia Stadium; 1985, 1987 and 1990 at Joe Louis Arena, and 2010 at Ford Field.
The tournament selection show is scheduled for 7 p.m. March 22 on ESPNU.