Hello Pine Knob -The Official Podcast
313 Presents, Detroit's premiere live entertainment company, is excited to announce the launch of a brand-new, limited run podcast "Hello, Pine Knob." In honor of Pine Knob Music Theatre's historic 50th anniversary this summer, the miniseries will release weekly episodes offering interviews, insights, and guided conversations focusing on the venue's legendary history, music and memories.
In partnership with Audacy, "Hello, Pine Knob" is hosted by award-winning Detroit area music and entertainment journalist Gary Graff, who was also the editorial director of Pine Knob's 50th anniversary photo exhibit housed at the venue's West entrance. The first three episodes include fan memories of the very first Pine Knob concert -- by David Cassidy on June 25, 1972 -- a discussion about the return of the Pine Knob name with 313 Presents President Howard Handler and an interview with Chicago, which has played at Pine Knob 82 times, more than any other act.
Listen to the latest episodes of "Hello, Pine Knob" below or on any device by downloading the free Audacy app.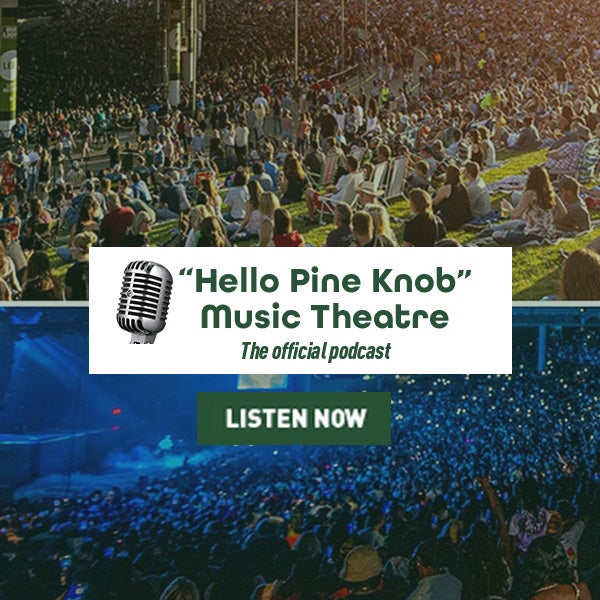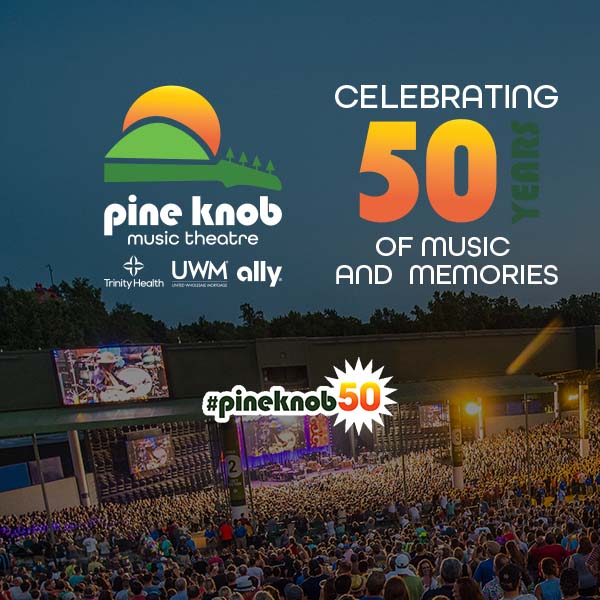 50th Anniversary Photo Exhibit
Fifty years ago, the hills -- or at least the lawn -- in Independence Township came alive with the sound of music...and they haven't stopped since.