313 Presents is committed to community enrichment by providing access to and supporting the performing arts and live event industry through education, active colleague engagement and enhancing industry partners' charitable initiatives.
313 PRESENTS IN THE COMMUNITY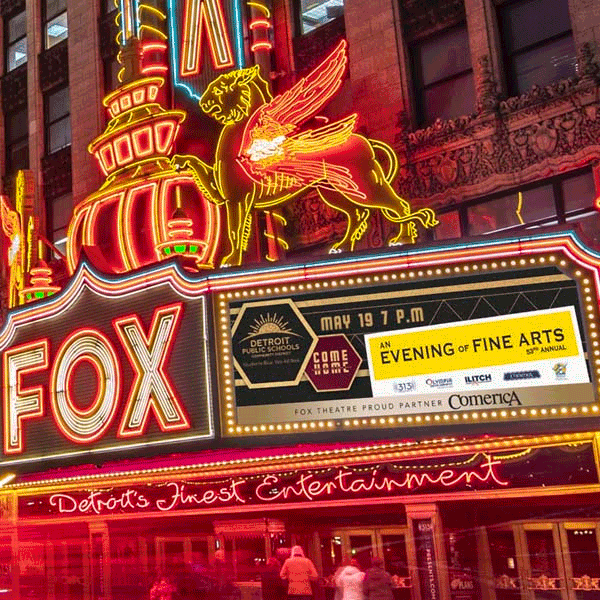 An Evening Of Fine Arts
313 Presents, Olympia Development of Michigan, Ilitch Sports + Entertainment and Comerica Bank, in partnership with the City of Detroit Office of Arts, Culture & Entrepreneurship (Detroit ACE), proudly present Detroit Public Schools Community District's (DPSCD) An Evening of Fine Arts at the Fox Theatre on Thursday, May 18, 2023. This event is the culminating activity for more than 200 students from DPSCD's middle and high school fine and performing arts departments. It is a celebration of the students' achievements and provides them with a one-of-a-kind experience. 313 Presents was thrilled to help bring this signature event back to the Fox Theatre on May 19, 2022.
Detroit Music Awards Foundation
313 Presents proudly supports the Detroit Music Awards Foundation, a Michigan 501(c) 3 non-profit corporation whose mission is to recognize Detroit area musicians working on a national, regional, and local level. Its purpose is also to support and nurture the musical community in the Detroit metropolitan area and to create a network for musicians that cuts across genres and styles. 313 Presents sponsored the award for Outstanding Live Performance at the Detroit Music Awards in 2022 and continues its support for the event on April 23, 2023.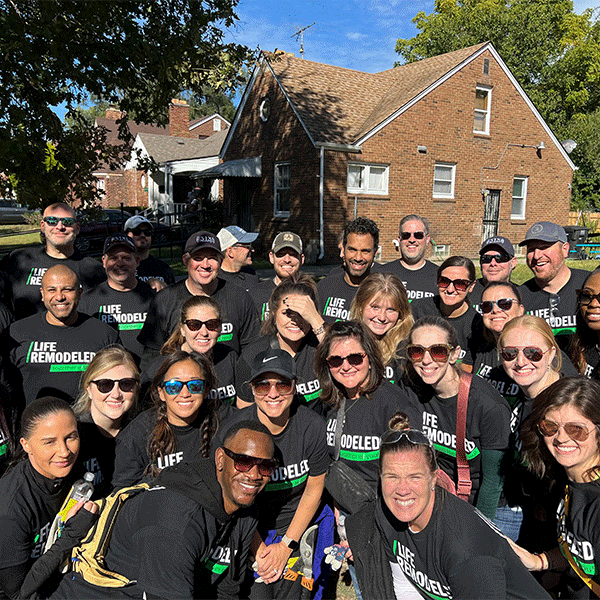 313 Presents All Team Day of Service 2022
Monday, October 3, 2022, 313 Presents completed its inaugural All Team Day of Service – clearing blight and beautifying yards in the Cooley community as part of Life Remodeled's Six Day Project. Life Remodeled puts the community first all year round and 313 Presents loved the opportunity to be a part of their incredible mission to revitalize Detroit neighborhoods.
CHARITIES
Consider supporting the following local and national charities.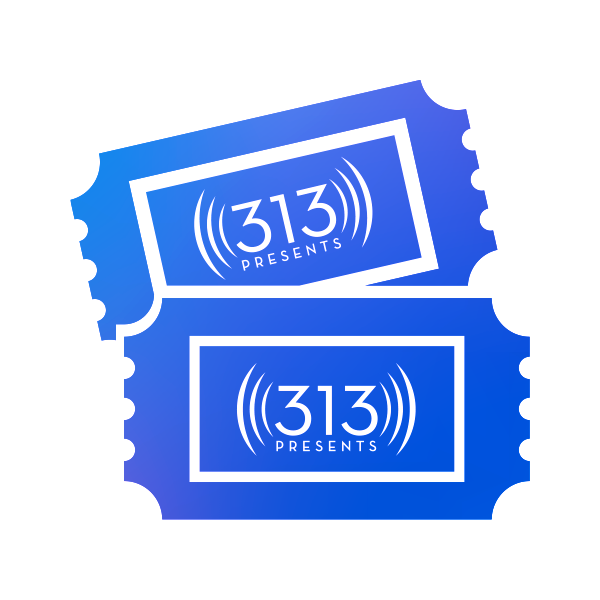 313 Presents takes great pride in community involvement and makes every effort to accommodate as many ticket donation requests as possible for local non-profit organizations.