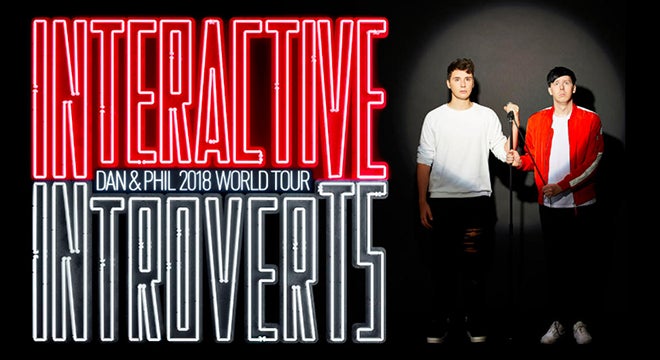 Buy Tickets
Jul

24

, 2018

Fox Theatre

Tickets start at $34

Tickets can be purchased at 313Presents.com, the Fox Theatre Box Office and the Little Caesars Arena XFINITY Box Office (both without service charge) and Ticketmaster.com. To purchase tickets by phone, call 800-745-3000.
Seating Chart
Dan and Phil
Interactive Introverts
Jul
24
, 2018
Fox Theatre
Dan and Phil will present their new stage show – "Interactive Introverts" at the Fox Theatre on Tuesday, July 24 at 7 p.m. Two internet dwelling, insecure nerds standing under the spotlight to give the people what they want: an epic interactive experience of rants, roasts, battles, stories and surprises that will make you laugh, cry, cringe and puts the audience in control unlike anything before.
Please note, no photography, video or audio recordings are permitted for this performance.
Daniel Howell and Phil Lester are two of the world's biggest YouTube stars. From producing their own comedy videos, they have gone on to present a Radio Academy Award winning show for BBC Radio 1, host international coverage of the BRIT Awards, release an app game 'The 7 Second Challenge' which reached #1 on the iTunes store, and in 2017 the hit board game 'Truth Bombs'. They also proudly support charitable organizations such as Young Minds, Stand Up To Cancer and the British Red Cross.
In March 2015, Dan and Phil launched their debut book The Amazing Book Is Not On Fire and accompanying 75-date International tour "The Amazing Tour Is Not On Fire". The book went to #1 on The Sunday Times and New York Times Bestseller lists and the tour became the biggest world tour ever undertaken by YouTube creators ..until now.