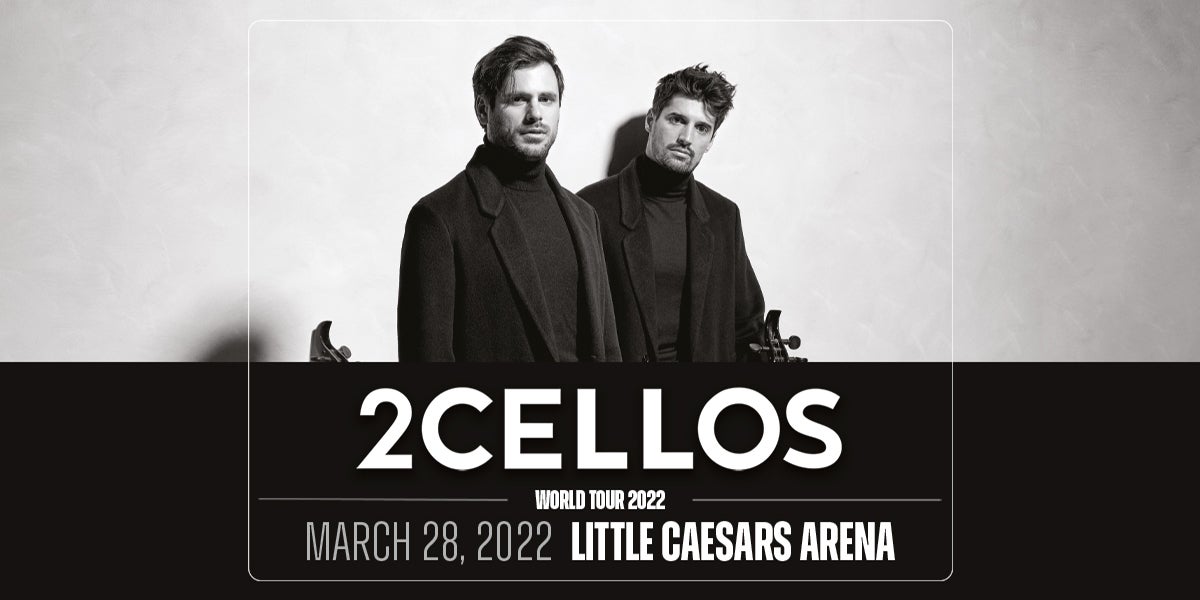 2Cellos
"The Dedicated Tour"
2Cellos
"The Dedicated Tour"
Event Details
2CELLOS has announced dates for their 2022 U.S. tour in celebration of their 10th anniversary as a duo. Known for their captivating live performances, 2CELLOS are set to play at Little Caesars Arena on Monday, March 28, 2022 at 8:00 p.m.
The news arrives on the heels of their latest single releases, "Demons," a haunting version of the Imagine Dragons' hit song, and "Livin' on a Prayer," a vibrant rendition of the Bon Jovi rock classic. Fans can expect to experience new music on tour along with 2CELLOS' staples i.e., "Thunderstruck" (AC/DC), "Smooth Criminal" (Michael Jackson), and their Game of Thrones medley. Stay tuned for more exciting music updates from 2CELLOS coming this Friday, July 23.