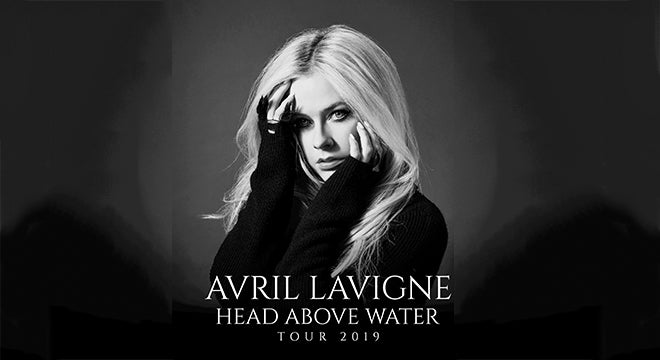 Avril Lavigne
"Head Above Water Tour" with special guest Jagwar Twin
Avril Lavigne
"Head Above Water Tour" with special guest Jagwar Twin
Event Details
Grammy-nominated, pop rock icon Avril Lavigne announces the 15-date North American "Head Above Water Tour" with special guest Jagwar Twin. The tour will will include the Fox Theatre in The District Detroit on Saturday, September 28 at 8 p.m.
The tour is in support of her critically acclaimed sixth studio album, Head Above Water, which debuted in the Top 10 following its release on February 15, 2019 via BMG – listen here. Rolling Stone praised the album writing, "Lavigne's never sounded stronger or more vocally confident," and Idolator applauds it, "a triumphant return... vocally and lyrically, the release contains some of her best work to date"
$1 from each ticket will be donated to The Avril Lavigne Foundation. The Avril Lavigne Foundation supports people with Lyme Disease, serious illness or disabilities. Through programs and grants, it provides prevention resources, funds treatment and accelerates research in order to provide hope and transform lives.
Fans can visit https://avrillavigne.com for more details.
Additional Ticket Information
Tickets can be purchased at the Little Caesars Arena XFINITY box office and Ticketmaster.com. $1 per ticket sold will be donated to The Avril Lavigne Foundation.