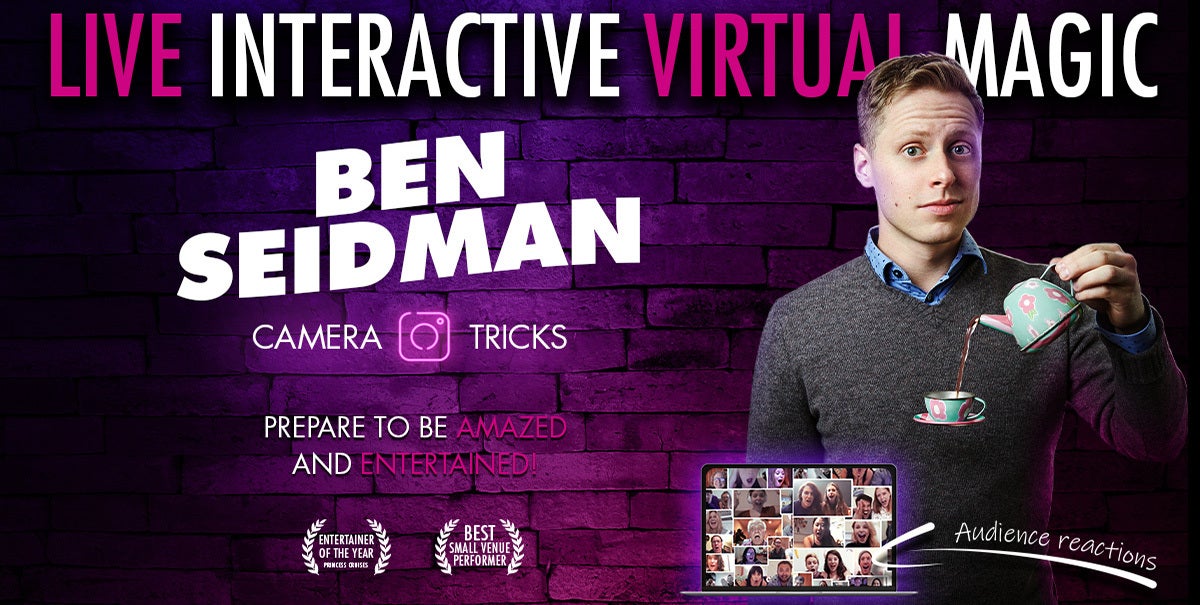 Ben Seidman
"Camera Tricks"
Ben Seidman
"Camera Tricks"
Event Details
The whole family will have their minds blown during this fully engaging hour, packed with a unique blend of psychological magic, clever comedy, and artful sleight of hand, led by one of today's hottest talents, Ben Seidman, in "Camera Tricks" via Zoom
Having recently appeared on Netflix's Brainchild and Penn & Teller's Fool Us, Ben Seidman is sweeping the nation, entertaining all with his, "How did he do that?!" magic and knockout sense of humor.
Creative, playful, hilarious, and entirely interactive, Seidman brings his astounding magic to at-home audiences in a show that inspires awe and sparks laughter. "Camera Tricks" is live entertainment at its best; a one-of-a-kind, uniquely memorable magic experience for all ages.
Additional Ticket Information
Capacity is kept at a minimum, with only 40 passes available. Whether enjoying the show solo or sharing the fun with the entire family, each pass allows viewing on one device.