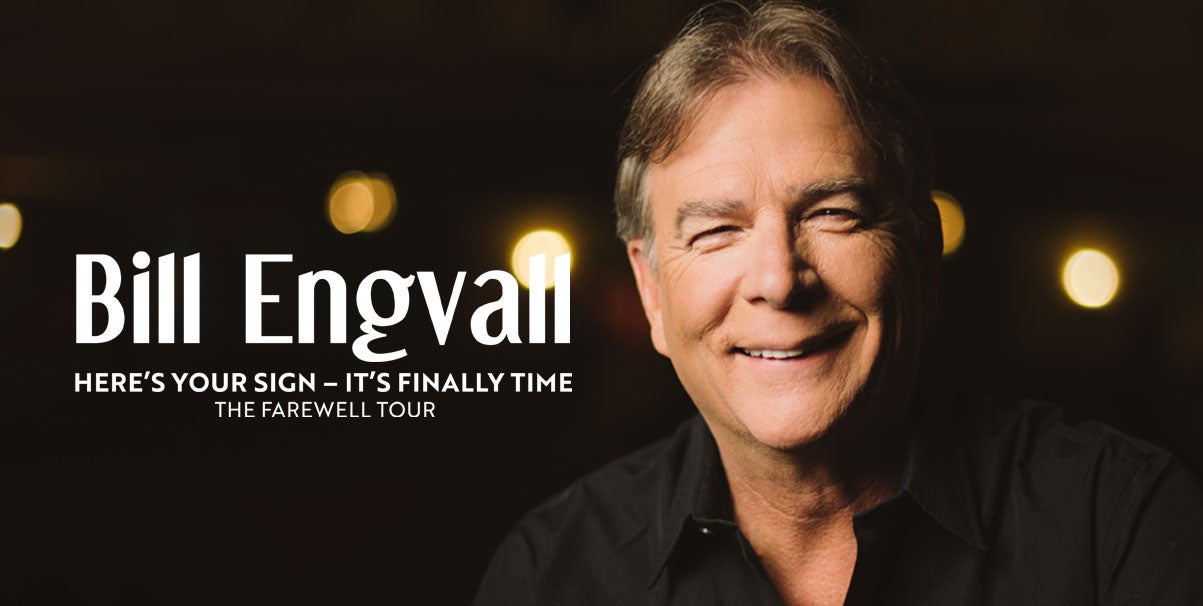 Bill Engvall
Bill Engvall
Grammy® nominated, multi-platinum selling comedian Bill Engvall brings his "Here's Your Sign - It's Finally Time" Farewell Tour to the Fox Theatre on Friday, July 15 at 7:30 p.m. Comerica Bank is the exclusive presenting partner of the Fox Theatre.
I have been blessed with the greatest career anyone could ask for," Engvall said. "Making people laugh is a dream job and has fulfilled my life in so many ways. I'm excited to focus on future opportunities in entertainment and spend more time with my family. I'm not going anywhere – just hanging up my hat when it comes to sleeping in the airport and in-room dining."
Engvall was a contestant on season 17 of ABC's Dancing with the Stars, and as a fan favorite, made it to the finals. He lent his voice to the animated comedy series Bounty Hunters, which aired on CMT. He previously starred in, and executive produced the TBS sitcom, The Bill Engvall Show.
Engvall was part of the enormously successful Blue Collar Comedy concert films which sold over nine million units and received a Grammy® nomination. In 2012, he reunited with Jeff Foxworthy and Larry the Cable Guy on the "Them Idiots Whirled Tour," which aired as a special on CMT.
Bill's first album, Here's Your Sign, is certified platinum and held the #1 position on the Billboard Comedy Chart for 15 straight weeks. His second album, Dorkfish, also debuted at #1 on Billboard's Comedy Chart, as did his subsequent comedy albums. He has written several books, including his 2007 autobiography Bill Engvall – Just A Guy. For more information, please visit www.billengvall.com.