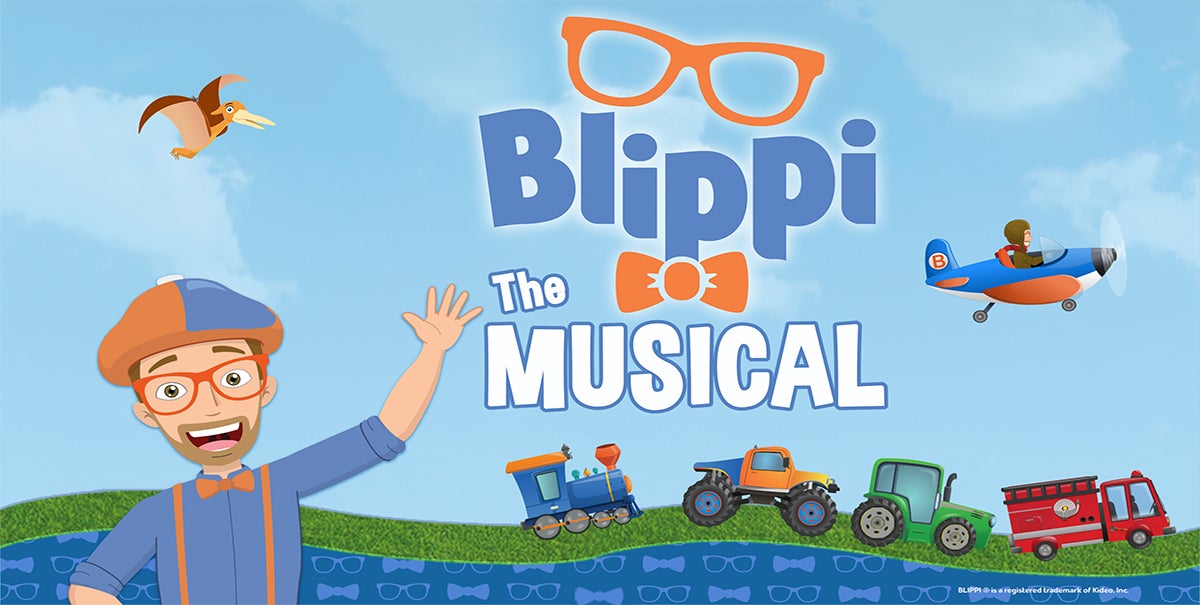 Blippi The Musical
Blippi The Musical
Event Details
Due to COVID-19, the performance of Blippi The Musical on Saturday, July 11 at the Fox Theatre has been rescheduled to take place on Saturday, April 24, 2021 at 3 p.m.
The tour shared the following note:
We had hoped to proceed with the upcoming performance as originally scheduled but due to the continuously evolving situation, we have been advised that it is in the best interest of public health that we postpone.
The safety and health of our audiences is our highest priority and we encourage everyone to follow the guidelines put forth by public health officials. For more information, please visit cdc.gov/coronavirus.
Blippi's first tour is bringing the fun and antics of his beloved adventures to the stage, to provide an interactive, family-friendly show unlike anything else out there. Blippi's appeal lies in his wonder and in the way he looks at the world. He's taught millions of kids how to count, colors, letters, and much more. In just a few years since his inception, Blippi has become one of the most popular YouTubers worldwide, with over 200 million views per month and billions in total across 139 countries and 7.4 million followers.
Stevin John is the creator of Blippi and acts as the writer and creative force behind the Blippi character. Stevin John does not appear in the live show. Now that Blippi has evolved as a character, he is excited that a dynamic stage performer has been cast as Blippi to entertain and thrill audiences across all of the tour markets. In an interview with Billboard Magazine, Stevin John added, "I won't be on the road, but I am obviously extremely involved with the whole process."
Discounts are available for groups of 10 or more. If you are interested in bringing a group to an upcoming event, please click the "Get Group Tickets" button below to fill out our interest form and a Group Sales Executive will contact you within 48 hours. If you would like to speak with an executive directly, please call 313-471-3099. For more group sales information and FAQs, please visit 313presents.com/Groups.
Additional Ticket Information
Any child that has reached their first birthday must have a ticket.