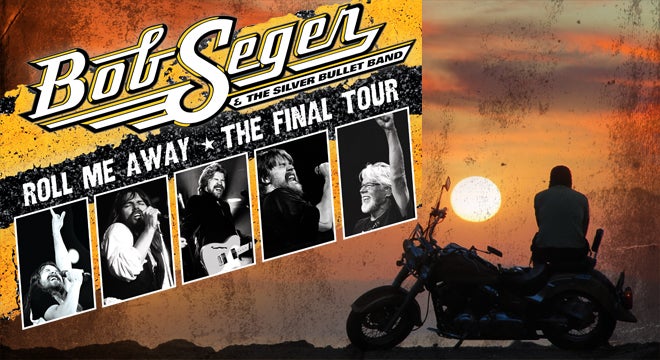 Bob Seger & The Silver Bullet Band
"Roll Me Away - The Final Tour"
Bob Seger & The Silver Bullet Band
"Roll Me Away - The Final Tour"
Event Details
Bob Seger & The Silver Bullet Band will perform six shows at DTE Energy Music Theatre during the "Roll Me Away Tour."
Seger and his Silver Bullet Band kicked off their "Roll Me Away Tour" in November of last year, and so far have played 22 sold out shows in front of half a million fans. "Seger and company are doing what they've always done best – hit the stage, push down the pedal and go, in this case for a high-octane two hours and 22 songs… A night filled with the expected brand of old time rock 'n' roll and a few welcome surprises." – Gary Graff, Billboard
Bob Seger has always stayed true to his legendary sound, effortlessly marrying blues, country, and heartland soul into his trademark brand of Motor City rock 'n' roll. Seger is a GRAMMY® Award-winning multi-talented artist, songwriter, producer, and bandleader whose indelible body of work has affirmed his place in the fabric of American song. Inducted to both the Rock & Roll Hall of Fame and the Songwriters Hall of Fame, Seger has sold more than 53 million albums and has earned 13 platinum and 7 multi-platinum RIAA Certified sales awards, including such landmark albums as Beautiful Loser, Live Bullet, Night Moves, Stranger in Town, Against the Wind and Nine Tonight.
For additional information on Bob Seger, please visit BobSeger.com.
Stream your Bob Seger favorites, here.