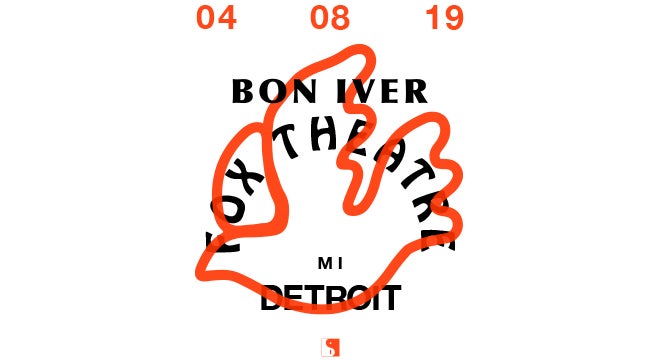 Bon Iver
Bon Iver
Event Details
Spend An Evening with Bon Iver at the Fox Theatre in The District Detroit on Monday, April 8 at 7:30 p.m.
Bon Iver has generated worldwide praise from critics and fans alike since the release of the band's debut album For Emma, Forever Ago in 2007. After assembling a talented touring band and traveling across the world, Bon Iver released its highly anticipated 2011 follow-up album, Bon Iver, Bon Iver. Met with further critical acclaim, the release netted Grammy® Awards for Best Alternative Music Album and Best New Artist.
PLEASE NOTE, PHOTOGRAPHY AND VIDEO, INCLUDING CELL PHONE, IS NOT PERMITTED AT THIS PERFORMANCE.
22, A Million, Bon Iver's most recent release, is part love letter, part final resting place of two decades of searching for self-understanding like a religion. And the inner-resolution of maybe never finding that understanding. The albums 10 poly-fi recordings are a collection of sacred moments, love's torment and salvation, contexts of intense memories, signs that you can pin meaning onto or disregard as coincidence. If Bon Iver, Bon Iver built a habitat rooted in physical spaces, then 22, A Million is the letting go of that attachment to a place.
Musicologist, fellow collaborator and longtime friend of Vernon's, Trever Hagen, wrote about 22, A Million at boniver.org/bio.