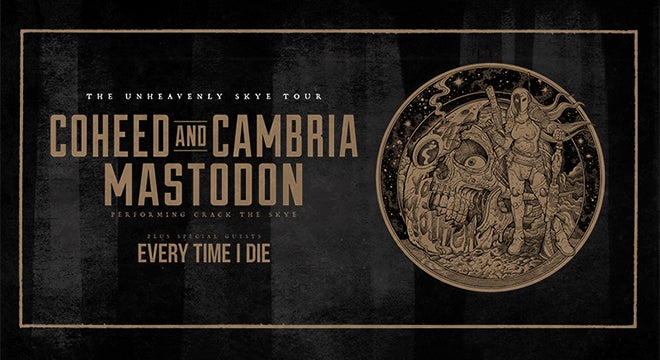 Coheed and Cambria and Mastodon
"The Unheavenly Skye Tour" with special guest Every Time I Die
Coheed and Cambria and Mastodon
"The Unheavenly Skye Tour" with special guest Every Time I Die
Event Details
Today modern progressive rock band Coheed and Cambria and heavy rock titans Mastodon announced "The Unheavenly Skye Tour" across North America. The 26-city trek will see the bands performing across a range of venues from theatres to larger outdoor amphitheaters this summer, including Michigan Lottery Amphitheatre at Freedom Hill as part of the Fifth Third Bank Concert Series on Tuesday, June 11 at 6:30 p.m. Seminal hardcore band Every Time I Die will support on all dates.
Coheed and Cambria will be performing in support of their new album, The Unheavenly Creatures, while Mastodon announced they will be performing their renowned Crack the Skye album in its entirety on the tour.
Produced by Live Nation, the rock outing kicks off May 28 in Louisville, KY at the Iroquois Amphitheater and will make stops in Boston, Chicago, Denver, Los Angeles, and more before wrapping July 3 in Irving, TX at The Pavilion at Toyota Music Factory.
About Coheed and Cambria
Comprised of Claudio Sanchez (Vocals / Guitar), Travis Stever (Guitar), Josh Eppard (Drums) and Zach Cooper (Bass), Coheed and Cambria have gripped listeners and press around the globe with their visionary compositions and conceptual mastery. This past October Coheed and Cambria made a stunning return with their new album The Unheavenly Creatures, which debuted at #1 on Billboard's Hard Rock Albums chart and Top 15 on the Billboard 200 chart. Boasting 15 songs over 78 minutes, The Unheavenly Creatures marked Coheed and Cambria's furious return to concept albums, the 'First Act' in a brand-new story arc set within the backdrop of The Amory Wars universe. The acclaimed record is highlighted by standout tracks "The Gutter," "Unheavenly Creatures," "The Dark Sentencer," and "Old Flames," the latter of which features an official music video directed by Charles "Chas" Todd. The cinematic clip features striking choreography masterminded by Broadway luminary Jon Rua who is known for his roles in the 12-time Tony nominated Spongebob Squarepants and the Tony & Grammy® Award Winning hit musical Hamilton.
About Mastodon
Grammy® Award-winning Mastodon remain one of the most internationally respected and influential bands of their generation. The Atlanta quartet Troy Sanders (bass/vocals), Brent Hinds (guitar/vocals), Bill Kelliher (guitar) and Brann Dailor (drums/vocals), conjure intricate lyrical conceptual odyssies interwoven with dynamic virtuosity to create their wholly unique branded style of sonic statements. Emperor Of Sand, their eighth and current studio album marks their fourth consecutive album to enter the Billboard Top 200 Album charts in the Top Ten. Since forming back in 2000, Mastodon has certainly left an indelible impact with each release including 2014's Once More 'Round The Sun, 2011's The Hunter, 2009's groundbreaking Crack The Sky, 2006's Blood Mountain, Leviathan (2004) and Remission in 2002. They received Grammy® nominations in 2007, 2014 and again in 2015. Their music blasted through the Academy® Award-winning comedy The Big Short, animated blockbuster Monsters University, and sci-fi western Jonah Hex for which the group composed the score. After contributing "White Walker" to HBO's Catch The Throne, Vol.2 mixtape, Dailor, Hinds and Kelliher appeared as "Wildlings" in a popular episode of Game of Thrones Season 5 and again in the series finale of Season 7. In short, Mastodon siphons raw emotion through the framework of immersive musical experiences that dig deep into the core of what defines all timeless rock 'n' roll.
For more information on Coheed and Cambria, visit:
www.coheedandcambria.com
www.facebook.com/coheedandcambria
twitter.com/Coheed
www.instagram.com/coheedandcambria
www.youtube.com/user/OfficialCoheed
For more information on Mastodon, visit:
mastodonrocks.com
facebook.com/Mastodon
twitter.com/mastodonmusic
www.instagram.com/mastodonrocks
youtube.com/mastodonmusic
Michigan Lottery Amphitheatre at Freedom Hill thanks our sponsor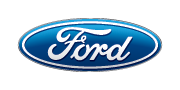 Additional Ticket Information
Tickets in the Crest Ford pavilion Ford Motor Company luxury seats and on the lawn, can be purchased at the Little Caesars Arena XFINITY box office and Ticketmaster.com. To charge tickets by phone, call (800) 745-3000.