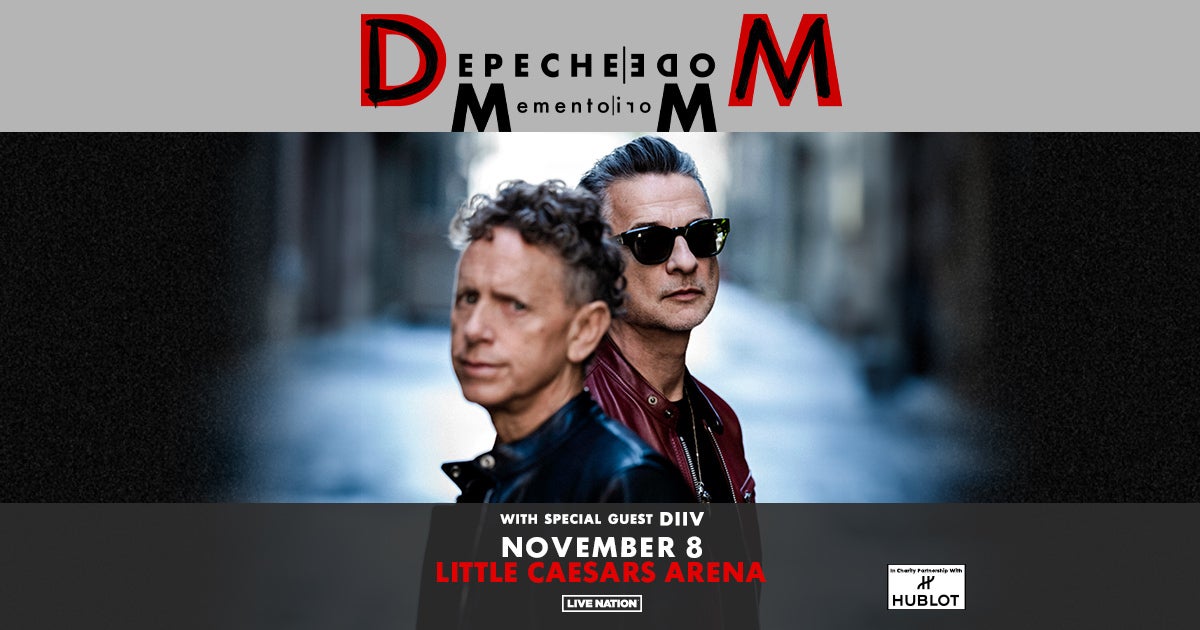 Depeche Mode
"Memento Mori Tour" with special guest DIIV
Depeche Mode
"Memento Mori Tour" with special guest DIIV
Following the rapturous reception to their new single "Ghosts Again," Depeche Mode have added a new Fall leg of North American tour dates to the "Memento Mori Tour" with special guest DIIV, which will support Memento Mori, their forthcoming studio album due out March 24. With the addition of these 29 new shows, the Rock & Roll Hall of Fame Class of 2020 inductees will now set out on a colossal 75-date tour — their 19th tour and their first in over five years. The tour stops at Little Caesars Arena on Wednesday, November 8, 2023 at 7:30 p.m.
Reception to the Memento Mori tour has been overwhelming with shows quickly selling out across Europe and North America, and over 1.5 million tickets already sold for the initial 46 shows. The tour is on track to be one of Depeche Mode's largest to date and is also well on its way to being one of the largest worldwide tours of 2023. The tour will feature Depeche Mode favorites and rarities, alongside new songs from Memento Mori, including the new single "Ghosts Again," which has been heralded as "a melancholic and joyful ode" (Vulture), "hypnotic" (Rolling Stone), and "a gorgeous, haunting song" (Revolver). The beautifully stark and cinematic Anton Corbijn-directed video for "Ghosts Again" released on February 9 can be viewed at https://depechemode.lnk.to/GhostsAgain.
Having sold more than 100 million records and played to more than 35 million fans worldwide, Depeche Mode remains an ever-evolving and singularly influential musical force. An indelible inspiration to fans, critics and artists alike, Depeche Mode continues to forge ahead, with the Memento Mori album and tour representing the opening of the newest chapter of a peerless and ongoing legacy.