One Nation Under a Groove Tour
George Clinton, Parliament Funkadelic, Fishbone, Dumpstaphunk and Miss Velvet & The Blue Wolf
One Nation Under a Groove Tour
George Clinton, Parliament Funkadelic, Fishbone, Dumpstaphunk and Miss Velvet & The Blue Wolf
Capping over 50 years of touring and recording, George Clinton is set to embark on his final tour with the legendary Parliament Funkadelic before he retires. Beginning after Memorial Day weekend, the group will hit the road in North America with "One Nation Under a Groove Tour," including a date at Michigan Lottery Amphitheatre at Freedom Hill as part of the Fifth Third Bank Concert Series on Thursday, June 20 at 6 p.m. Joining P-Funk to send this icon of American pop culture off with a bang are Fishbone, Dumpstaphunk and Miss Velvet & The Blue Wolf all of whom are taking time out of their own busy schedules to hit the road with the Grammy®-winning, once-rainbow-dreaded pioneer of Funk, Hip Hop, and Rock & Roll.
Parliament Funkadelic has been a touring force for decades, and the current lineup including veterans Bennie Cowan (trumpet), Greg Thomas (sax), Lige Curry (bass), and Blackbird McKnight (guitar) have been with George for 30 plus years. Parliament Funkadelic also now includes many younger generations of Clinton's family who are set to move the legacy forward into the 21st century. This blended-family business has no plans of slowing down, even with their helmsman moving on. "It's always been about the music and the band" says the Rock and Roll Hall of Famer, "That's the real P-Funk legacy. They'll still be funkin' long after I stop."
The "One Nation Under a Groove Tour" is the latest blockbuster package tour created by Universal Attractions Agency, George and P-Funk's booking agency. The tour was conceived around the anniversary of the iconic album and single of the same title. "We had been kicking this idea around for a long time" recalls Nick Szatmari, George's Agent at UAA. "It just felt organic and authentic, especially with the current social climate and the powers that be trying to divide everyone; it has always been a call for unity and togetherness through music. When George announced his retirement it just all clicked. It's surreal how it all came together, and we are very fortunate to have the support of Dumpstaphunk, Fishbone and Miss Velvet & The Blue Wolf on this historic tour."
UAA and its co-owners, Jeff Epstein and Jeff Allen, are gearing up to celebrate the 75th anniversary of the company's founding in 1945 with "One Nation Under a Groove" as the flagship tour for this year among many shows they are rolling out for the 2019-2020 season. "We are excited and honored to be sending one of the most iconic touring artists in history into his well-deserved retirement with a bang, and quite a bang this will be. It is a fitting culmination of our years of work together," says Jeff Epstein.
Billboard summed up the historic nature of this moment perfectly in their coverage of the retirement announce: "If you want to watch the original master of funk do his thing, you've got one more year. Parliament/Funkadelic frontman/producer George Clinton is set to retire from touring in 2019."
ABOUT GEORGE CLINTON
Recording both as Parliament and Funkadelic, George Clinton revolutionized R&B during the `70s, twisting soul music into funk by adding influences from several late-`60s acid heroes: Jimi Hendrix, Frank Zappa, and Sly Stone. The Parliament/Funkadelic machine ruled black music during the `70s, capturing over 40 R&B hit singles (including three number ones) and recording three platinum albums. Inspired by Motown's assembly line of sound, George Clinton gradually put together a collective of over 50 musicians and recorded the ensemble during the `70s both as Parliament and Funkadelic. 1978-79 was the most successful year in Parliament/Funkadelic history: Parliament hit the charts first with "Flash Light," P-Funk's first R&B number one. "Aqua Boogie" would hit number one as well late in the year, but Funkadelic's title track to One Nation Under a Groove spent six weeks at the top spot on the R&B charts during the summer. The album, which reflected a growing consistency in styles between Parliament and Funkadelic, became the first Funkadelic LP to reach platinum (the same year that Parliament's "Funkentelechy Vs. the Placebo Syndrome" did the same). In 1979, Funkadelic's "(Not Just) Knee Deep" hit number one as well, and its album (Uncle Jam Wants You) also reached platinum status.

Clinton began his solo career with 1982's Computer Games. Several months later, Clinton's "Atomic Dog" hit number one on the R&B charts; it stayed at the top spot for four weeks, but only managed number 101 on the pop charts. Clinton stayed on Capitol for three more years, releasing three studio albums and frequently charting singles in the R&B Top 40. Clinton's visibility and presence has become familiar to a wider audience thanks to appearances in movies The Night Before, House Party, PCU, and Good Burger, hosting the HBO original series Cosmic Slop, and doing commercials for Apple computers, Nike and Rio Mp3 players. Clinton also composed the theme songs for popular TV programs The Tracey Ullman Show and The PJs. Clinton has received a Grammy®, a Dove (gospel) and an MTV music video award, and has been recognized by BMI, the NAACP Image Awards and Motown Alumni Association for lifetime achievement. Clinton's Parliament/Funkadelic was inducted into the Rock and Roll Hall of Fame in 1997.

Parliament Funkadelic's story of late is that of the Phoenix rising from the smoke. The band's agent, Nick Szatmari of Universal Attractions, has been working with them since his arrival at UAA in 2008 and has spent the last decade helping the group build their business from spot dates in small clubs to sell-out routed tours in large theaters and clubs, propelling P-Funk back into the major touring circuit in 2019 where they will be playing arenas, amphitheaters, and major venues across the country. "It has been a decade of grinding it out on the road, 100, 120, 150 dates a year in clubs re-proving his value in the box office. George Clinton is an absolute road warrior, and his health and stamina have increased over this time. Following the massive success of the Mardi Gras Madness Tour which ran for three years, the 'One Nation Under a Groove Tour' is the fruit of so much hard work, not only by all the agents and staff at UAA, the P-Funk crew, and especially the band, but most of all George. All the credit ultimately goes to him for leading this charge. Now P-Funk is set to take this progress into the next generation and keep it going."
ABOUT FISHBONE
Combining equal parts of deep funk, high-energy punk, and frantic ska, the Los Angeles-based Fishbone was one of the most distinctively eclectic and influential alternative rock bands of the late `80s. With their hyperactive, self-conscious diversity, goofy sense of humor and sharp social commentary, the group gained a sizable cult following during the late `80s. Led by vocalist/saxophonist front-man Angelo Moore, the band formed in 1979 while the members were still in junior high; the original lineup comprised Moore, Chris Dowd, Kendall Jones, Walter Kibby II, and brothers John Norwood Fisher & Philip "Fish" Fisher. After performing in local clubs during the early `80s, the group signed with Columbia Records in the mid-`80s. Their first release was the 1985 single "Party at Ground Zero," followed by a self-titled EP, Fishbone produced by David Kahne. In 1987, in support of their first full-length album, In Your Face, the band performed "Jamaica Ska" in the Annette Funicello/Frankie Avalon reunion movie Back to the Beach. The current line-up performed on Lollapalloza 1993 tour, and has shed its influence on chart-toppers, Red Hot Chili Peppers, Sublime and No Doubt amongst other contemporaries.
ABOUT DUMPSTAPHUNK
New Orleans' Dumpstaphunk stand out as one of the funkiest bands to ever arise from the Crescent City. Born on the Jazz & Heritage Festival stage, and kin to both The Meters and The Neville Bros, Dumpstaphunk's performances combine ingenious musicianship with complex funk and rock arrangements with a lethal combination of three vocalists and two bass players. Founding member Ivan Neville, (also a member of Keith Richards X-pensive Winos in the 80's), lights up the Hammond B3, accompanied by dueling baselines from Tony Hall and Nick Daniels III who set off one of the dirtiest rhythm sections on the planet. Ian Neville's funky guitar riffs send the groove into overdrive, as the band tosses around lead vocals and four-part harmonies reminiscent of Sly & the Family Stone. With three studio albums under their belt, countless OffBeat Magazine awards for "best funk band," and over a decade of touring and major festival appearances, Dumpstaphunk stands on the merit of their own material with songs like "Dancin' To The Truth" from their LP Dirty Word (July 30, 2013, Louisiana Red Hot Records), and 2017's politically charged "Justice" which features Grammy® nominated Trombone Shorty, sharing the true spirit of New Orleans with every note. Most recently Dumpstaphunk has been joined on stage by legends Carlos Santana, Bob Weir and Original Meters bassist George Porter Jr. and on Thursday May 2, 2019 was selected to appear on the main stage of the 50th anniversary of Jazzfest in New Orleans directly preceding the highly anticipated appearance of The Rolling Stones.
ABOUT MISS VELVET & THE BLUE WOLF
Miss Velvet & The Blue Wolf chose Detroit's iconic United Sound Studio (home to music legends like Earth, Wind & Fire, George Clinton & Parliament Funkadelic) to record their debut album Bad Get Some (released Oct. 27, 2017) to rave reviews both internationally and at home in the Huffington Post. Produced and music-directed by Isotopia Records, the album features native New Yorker Miss Velvet on powerhouse vocals. The talented Blue Wolf Band, Constance Hauman (keys and producer) Nick Carbone (drummer and producer), James Jones (bass), Henry Ott (guitars), TJ Robinson (trombone and congas), Trevor Neumann (trumpet) and Dan Levine (trombone), infuse their unique and infectious blend of rock, soul and funk throughout the album, inspired by the jaw-dropping vocals of front woman Miss Velvet. With their debut single "Dare," Miss Velvet and the Blue Wolf take the listener on a journey back to the days of psychedelic rock and epic rock vocals.
For more information and all ticketing information please visit facebook.com/1nationunderagroove and www.georgeclinton.com.
Michigan Lottery Amphitheatre at Freedom Hill thanks our sponsor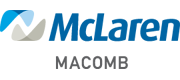 Additional Ticket Information
Tickets in the Crest Ford pavilion Ford Motor Company luxury seats and on the lawn, can be purchased at the Little Caesars Arena XFINITY box office and Ticketmaster.com.