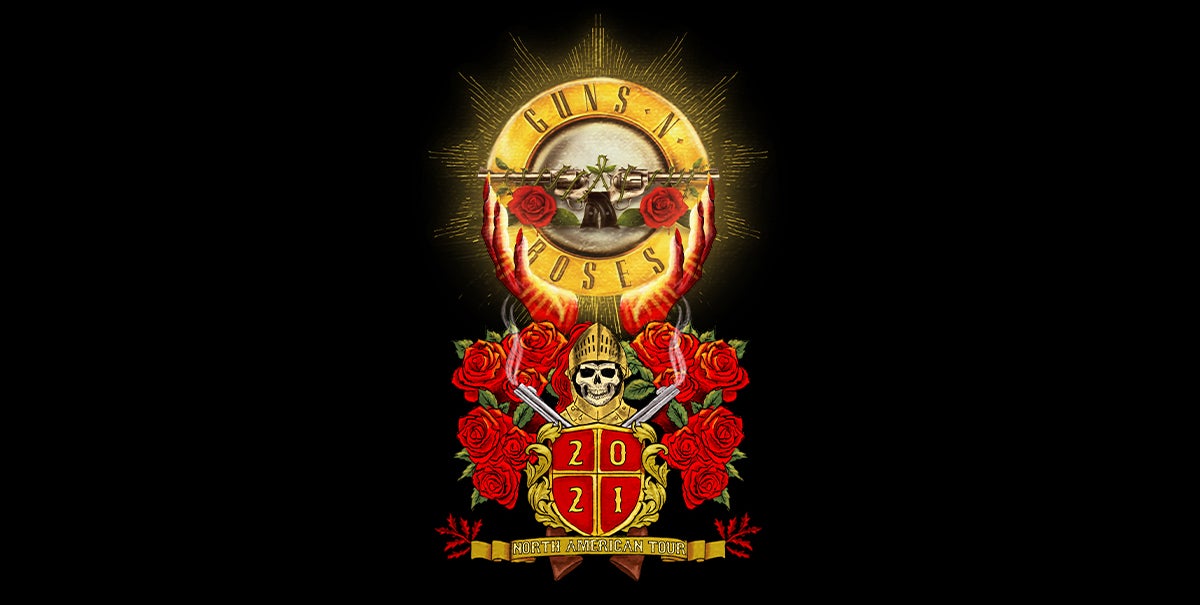 Guns N' Roses
Guns N' Roses
Event Details
The Guns N' Roses show at Comerica Park, originally scheduled for July 11, 2020, has been rescheduled for Saturday, July 24, 2021.
Tickets purchased for the 2020 concert from Tigers.com/GNR are valid for the July 24, 2021 show at Comerica Park.
Rock and roll legends Guns N' Roses have announced North American dates as part of their epic 2020 worldwide stadium tour this summer. The powerhouse performers will bring their uninhibited signature sound and dominance to millions of fans across the globe. The colossal "Guns N' Roses 2020 Tour" will steamroll through Comerica Park in The District Detroit.
The iconic rock heroes will show off their vast catalogue of hits on the road including "Welcome to the Jungle," "Paradise City," "Sweet Child o' Mine," and "November Rain."
In 2016 Axl Rose, Slash, and Duff McKagan shocked and thrilled fans around the world after revealing they were reuniting for their now historic "Not In This Lifetime Tour." The band brought endless energy to over 150 shows, playing for more than 5.5 million fans worldwide. Produced and promoted by Live Nation, the "Not In This Lifetime Tour" was crowned the third highest grossing outing of all time.
www.gunsnroses.com
#GnFnR
About Guns N' Roses
Following the group's 1985 formation, Guns N' Roses injected unbridled, unrivalled, and unstoppable attitude into the burgeoning Los Angeles rock scene. The spirit went on to captivate the entire world with the release of their 1987 debut Appetite for Destruction –the best-selling U.S. debut ever, moving 30 million copies globally. In 1991, the seven-time platinum Use Your Illusion I and Use Your Illusion II occupied the top two spots of the Billboard Top 200 upon release. Over the course of the past decade, Guns N' Roses have performed sold out shows and headlined festivals worldwide following the critically acclaimed release of 2008's RIAA platinum-certified Chinese Democracy. Six studio albums later, Guns N' Roses are one of the most important and influential acts in music history and continue to set the benchmark for live performances connecting with millions of fans across the globe. Guns N' Roses' are Axl Rose (vocals, piano), Duff McKagan (bass), Slash (lead guitar), Dizzy Reed (keyboard), Richard Fortus (rhythm guitar), Frank Ferrer (drums), and Melissa Reese (keyboard).