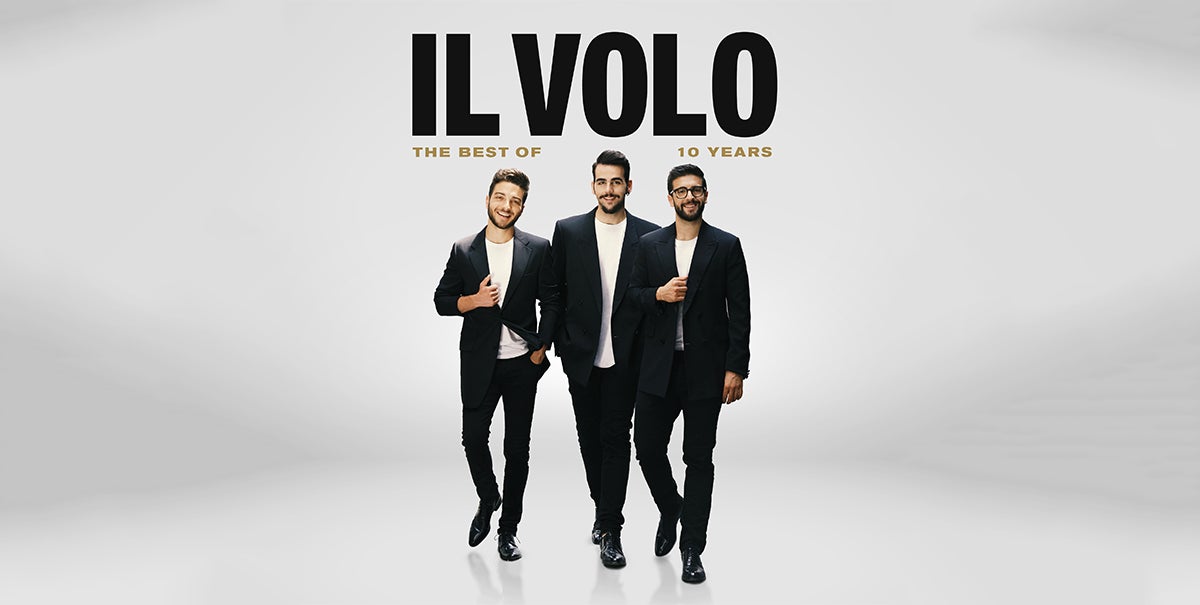 Il Volo
Il Volo
Event Details
In support of their new album, 10 Years – The Best of (Sony Music), Il Volo will head out on the road once again on a 23-date North American tour, including a stop at the Fox Theatre in The District Detroit.
Il Volo announced the global release of their new album 10 Years – The Best of (Sony Music) on November 8. The new album celebrates the trio's 10-year anniversary and pays homage to the career of three unique voices that have crossed national borders, selling millions of records, and climbed rankings worldwide. The album arrived in the wake of Il Volo's hugely successful summer tour, which took them to the most iconic Italian locations, from the Cava del Sole in Matera to the Teatro Antico in Taormina.
The new album, 10 Years – The Best of, offers all the best of Il Volo's repertoire, from "O Sole Mio" to "My Way" to "Grande Amore." The track list is comprised both by songs recorded in the studio and by new live recordings. Il Volo: Ten Years airs on PBS stations nationwide. Check your local listings for dates and times.
In celebration of the 10-year anniversary, the group has also embarked on a world tour, which kicked off last May in Japan, continued in Latin America and arrives in North America this past January. The 23-date North American tour will include stops at iconic venues like Radio City Music Hall, Chicago Theatre and Microsoft Theater.
Piero Barone, Gianluca Ginoble and Ignazio Boschetto started their careers at a very young age, in 2009, and their constant ascent has led them to sing duets with artists like Barbra Streisand and Plácido Domingo. Other Accomplishments include winning the Sanremo Festival at the young age of 20, filling the Arena di Verona and the New York Radio City Music Hall, and reaping standing ovations in their tours all over Europe, America, and Japan. Their last album, Musica included the song "Musica che resta," which won the group the podium at the Sanremo Music Festival. Musica was among the Top 10 best-selling albums on iTunes in as many as 14 countries (from Malta, Brazil, Finland to Israel) and made second place in the daily ranking of best-selling records in Japan (Original Confidence Daily International Music Charts).