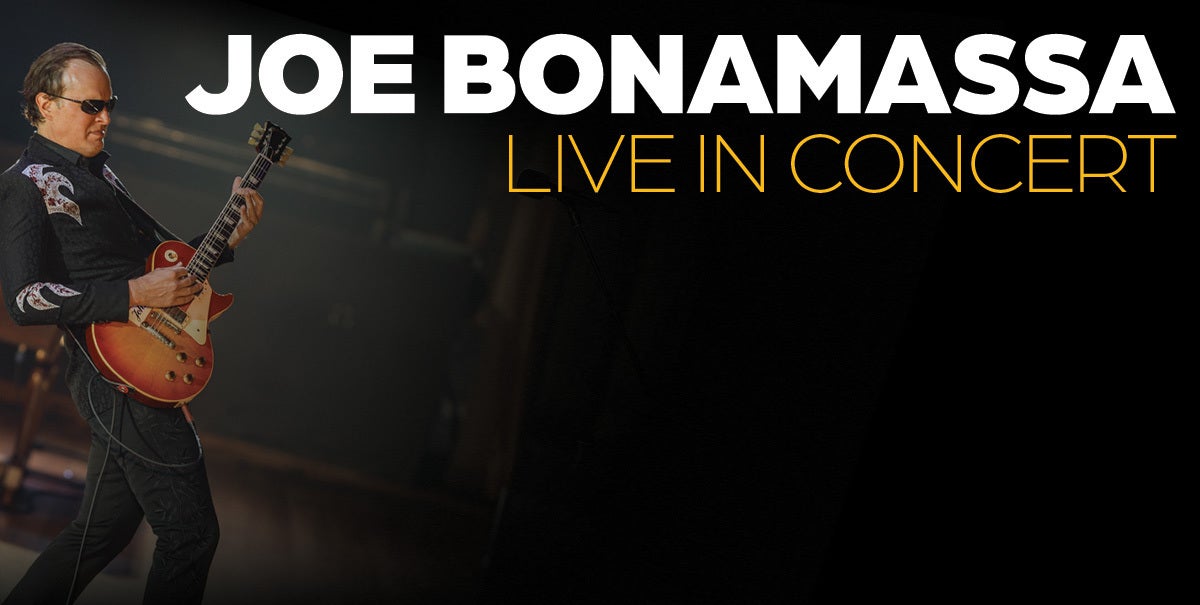 Joe Bonamassa
Joe Bonamassa
On the heels of the release of his sprawling and expansive live concert film and album 'Tales Of Time,' the three-time Grammy®-nominated guitarist and 25x Billboard chart-topper Joe Bonamassa has announced a 26-date U.S. Fall Tour, which will bring him to the Fox Theatre on Saturday, November 18 at 8 p.m. Comerica Bank is the exclusive presenting partner of the Fox Theatre.
Cited by Guitar World as "arguably the world's biggest blues guitarist," Bonamassa is known for taking risks and venturing into uncharted territory throughout his wide-ranging career. His latest live concert release, Tales of Time, recorded at Red Rocks Amphitheatre, was hailed as "a near spiritual experience" by Classic Rock Magazine. The concert captures a stratospheric performance by the blues-rock titan, which found his virtuoso guitar style and unique technique and flair elevating the evening to an almost heavenly high. The performance features songs from his latest #1 studio album, Time Clocks, which marked his most raw, rocking studio album yet, with American Songwriter sharing, "Bonamassa pushes into fresh territory while staying within a blues-based framework". The project was produced by long-time collaborator and producer Kevin Shirley (Led Zeppelin, Iron Maiden, Journey).
"This live show represents our most progressive and largest production to date, focusing on my most ambitious studio album to date," commented Bonamassa. "My band was a force of nature on this show, and it truly was a special night." For more information on 'Tales Of Time' and to purchase tickets to Bonamassa's upcoming tour, click HERE
Individual Suite Rental
Experience the suite life at the historical Fox Theatre. Individual suite rentals are based on availability and can accommodate 12-20 guests in your own private box, along with a complimentary buffet dinner (available until the show starts) and non-alcoholic beverages, and wait-service to your seats
Season Memberships
Amplify your concert experience all year long with access to season seats in the private suite level. Suite ticket holders receive access too a private Members-Only entrance, a complimentary buffet dinner (available until the show starts) and non-alcoholic beverages, wait-service to your seats, and more!