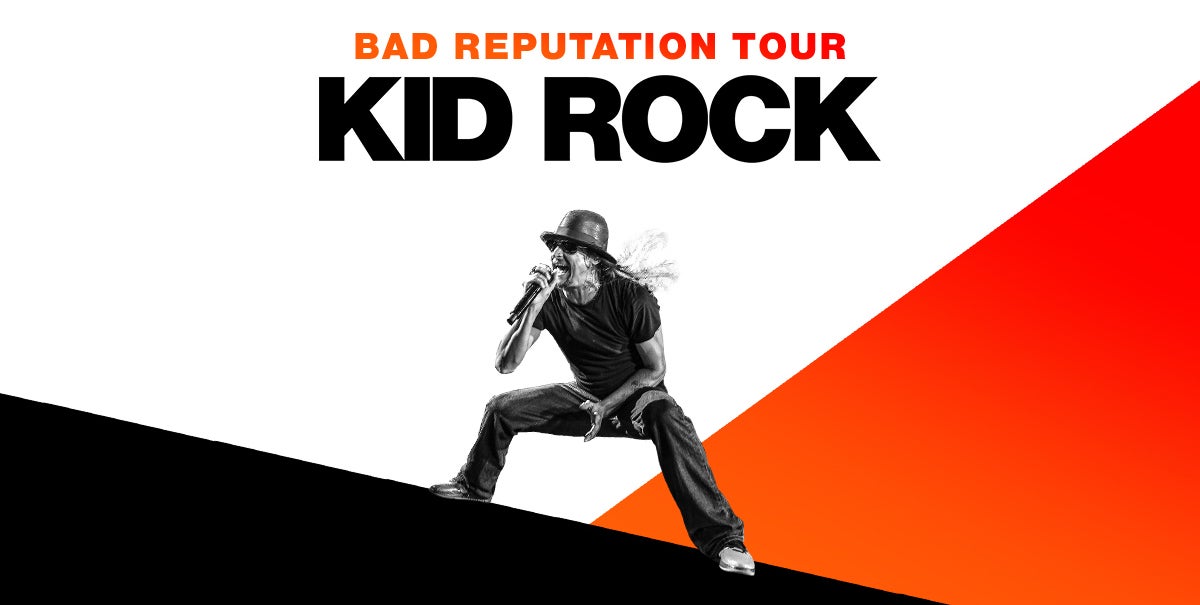 Kid Rock
Bad Reputation Tour with special guests Foreigner plus a special appearance by Trey Lewis
Kid Rock
Bad Reputation Tour with special guests Foreigner plus a special appearance by Trey Lewis
Event Details
Waffle House Legend Award winner Kid Rock will wrap up his newly announced "Bad Reputation Tour" with special guests Foreigner plus a special appearance by Trey Lewis with two shows at Pine Knob Music Theatre on Friday, September 16 and Saturday, September 17. Both shows will begin at 7 p.m. Pine Knob Music Theatre is presented by Proud Partners United Wholesale Mortgage, Trinity Health and Ally.
The 24-city tour kicks off on April 6 at the Ford Center in Evansville, IN, making stops across the U.S. in Nashville, Boston, Chicago, and more before wrapping up with two shows at Pine Knob Music Theatre where Kid Rock holds records for most shows in a single season and highest ticket sales in the state of Michigan.
Kid Rock is a multi-platinum award-winning American rock 'n roll icon. His music has been characterized as a melting pot of musical genres; from rap-rock in the `90s with singles "Bawitdaba" and "Cowboy," to the multi-chart hit "Picture," a collaboration with Sheryl Crow, to the global smash hit, "All Summer Long," charted at No. 1 in eight countries across Europe and Australia. Rock has sold almost 30 million records worldwide and has earned a reputation as one of the hardest working acts in rock n' roll, blowing the roofs off arenas and stadiums on countless cross-country tours and treks around the globe.
He holds the Michigan record for most tickets sold with 150,000 for a run of 10 sold-out shows set at Pine Knob Music Theatre in August 2015, and he set the Little Caesars Arena attendance record in his hometown of Detroit with 86,893 attendees when he opened the venue with six sold-out shows in September 2017.
His newest album, Bad Reputation, will be released in conjunction with his 2022 tour. Kid Rock is also a passionate supporter of those who serve in the US Armed Forces, in addition to many other charitable causes.