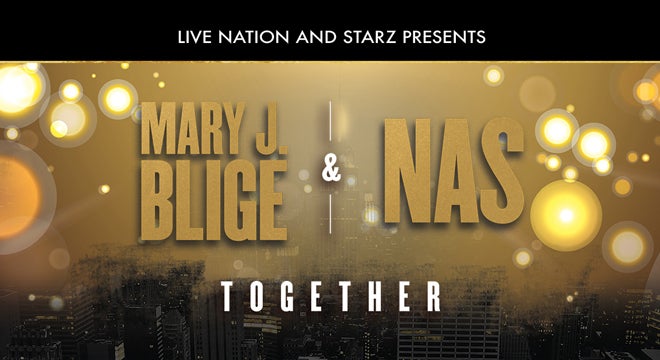 Mary J. Blige and Nas
Mary J. Blige and Nas
Event Details
Two of hip-hop and R&B's most legendary artists – Mary J. Blige and Nas – will be hitting the road together for the first time ever across North America this summer. The hitmaking heavyweights will be bringing a stacked setlist of songs spanning both of their careers that will make this one of the can't miss shows of the summer. Produced by Live Nation, the 22-city outing will see the two performing in several indoor and outdoor spaces across amphitheaters and arenas all summer long, including DTE Energy Music Theatre on Sunday, July 28 at 8 p.m.
About Mary J. Blige
Iconic Grammy® Award-winning singer, songwriter, actress and philanthropist, Mary J. Blige is a figure of inspiration, transformation and empowerment making her one of the defining voices of the contemporary music era. With a track record of eight multi-platinum albums, nine Grammy Awards (plus a staggering 32 nominations), two Academy Award nominations, two Golden Globe nominations and a SAG nomination, among many other accolades, Blige has cemented herself as a global superstar. And in the ensuing years, the singer/songwriter has attracted an intensely loyal fan base—responsible for propelling worldwide sales of more than 50 million albums.
About Nas
Since his Illmatic debut in 1994, hip hop heavyweight Nas has long been considered one of the most influential and talented MCs to ever hold a mic. The Queens, NY native has dodged the unpredictable and ephemeral nature of the rap industry, consistently releasing critically acclaimed projects that become more than just hip hop records but defining moments in music history. Racking up 11 albums in the Billboard Top 10, 6 debuting at #1, 13 Grammy® nominations, 8 consecutive platinum and multi-platinum albums, and over 30 millions records sold worldwide, Nas' catalogue speaks for itself. Most recently, Nas released the 4th of 5 Kanye West-produced projects, NASIR.