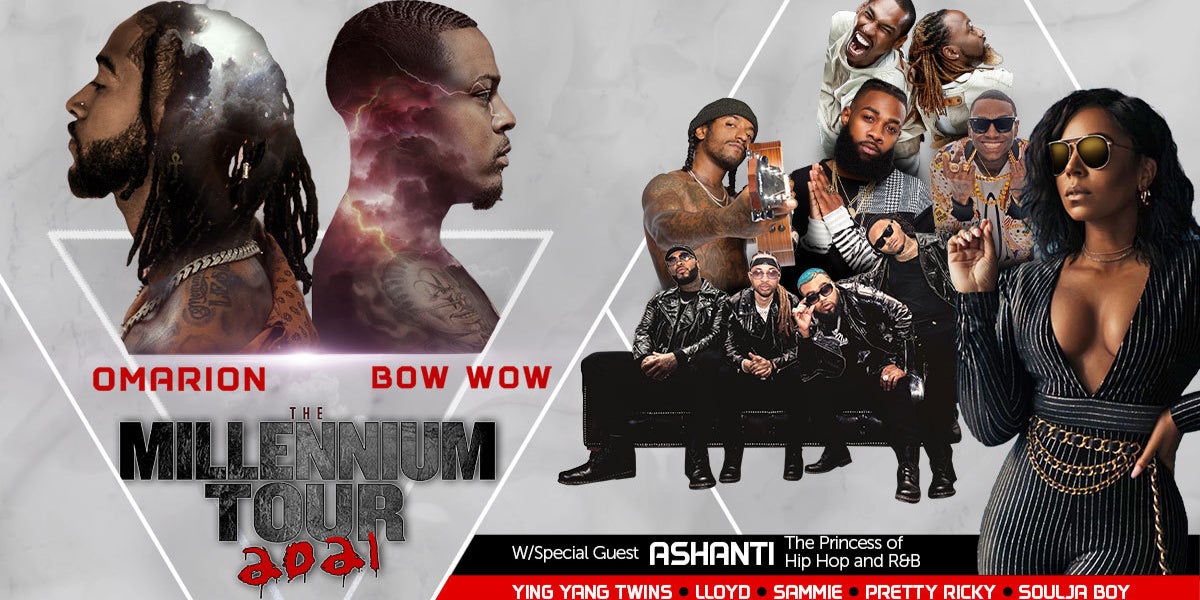 The Millennium Tour 2021
featuring Omarion, Bow Wow, Ashanti, Pretty Ricky, Soulja Boy, Lloyd, Ying Yang Twins and Sammie
The Millennium Tour 2021
featuring Omarion, Bow Wow, Ashanti, Pretty Ricky, Soulja Boy, Lloyd, Ying Yang Twins and Sammie
Event Details
The Millennium Tour featuring Omarion, Bow Wow, Ashanti, Pretty Ricky, Ying Yang Twins, Lloyd, Sammie and Soulja Boy has announced their rescheduled tour performance at Little Caesars Arena for Sunday, October 10, 2021 at 7 p.m.
Tickets for the newly rescheduled date are sale at 313Presents.com, Ticketmaster.com or the XFINITY Box Office at Little Caesars Arena.
Tickets for the previously scheduled dates (April 18, 2020; June 28, 2020 and April 9, 2021) will be honored for the new date and fans are encouraged to hold onto their tickets. Ticket holders unable to attend the rescheduled date now have 30 days, or until Sunday, July 18, 2021, to request a refund at point of purchase.