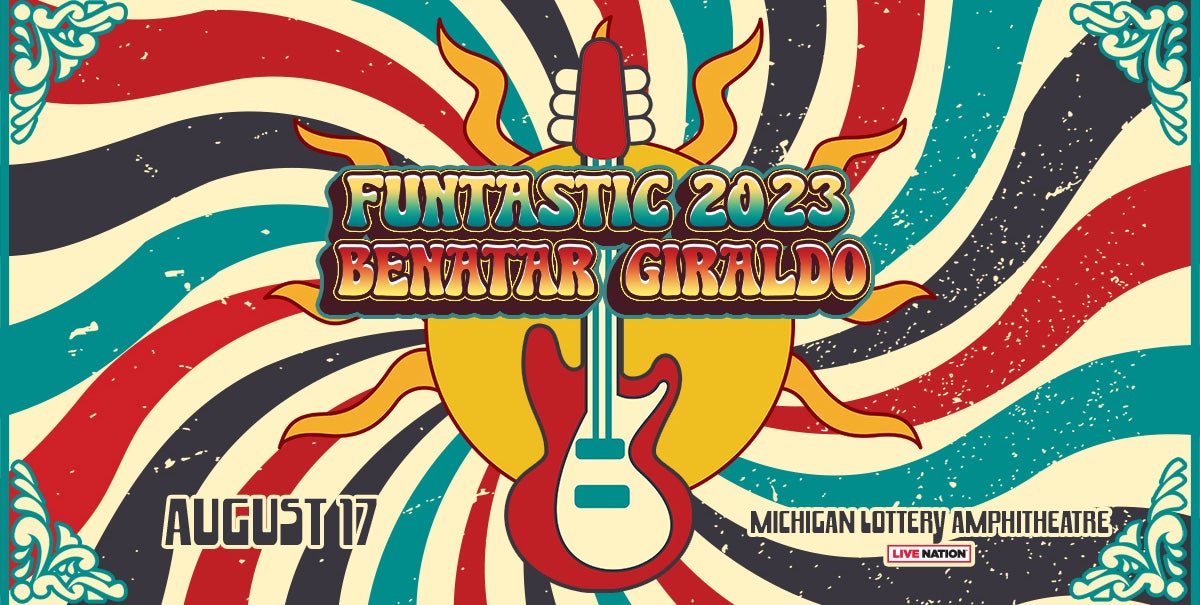 Pat Benatar & Neil Giraldo
"Funtastic 2023 Tour" with special guest The Vindys
Pat Benatar & Neil Giraldo
"Funtastic 2023 Tour" with special guest The Vindys
Iconic musical artists Pat Benatar and Neil Giraldo are set to perform at Michigan Lottery Amphitheatre as part of the "Funtastic 2023 Tour" with special guest The Vindys on Thursday, August 17 at 7:30 p.m.
In a pop culture world defined by its perpetual changes, the partnership of singer songwriter Pat Benatar and producer-musician Neil Giraldo has been a potent, steadfast union that has soared to the top of the charts and into fans' hearts on their own terms. Her staggering vocals and take-no-prisoners attitude, along with his trailblazing artistry as a guitarist, producer and songwriter, forged the undeniable chemistry and unique sound that created eternal rock hits including "We Belong," "Invincible," "Love Is A Battlefield," "Promises In The Dark," "We Live For Love," "Heartbreaker" and "Hell Is For Children."
Their stunning achievements are a testament to their vision. Together, Benatar and Giraldo have created two multi-platinum, five platinum and three gold albums, as well as 19 Top 40 hits. They have sold over 36 million records worldwide and have won an unprecedented four consecutive Grammy® awards. They have also been feted with three American Music Awards, a People's Choice Award, a 2008 induction into the Long Island Music Hall of Fame, and most recently have become Rock & Roll Hall of Fame inductees.