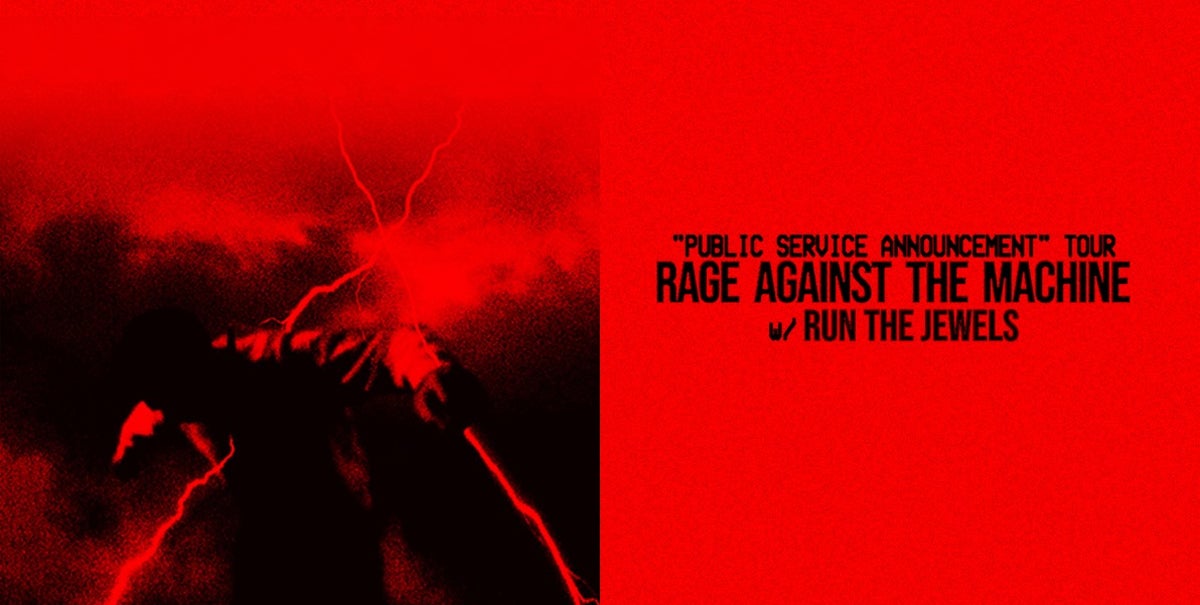 Rage Against The Machine
with special guest Run the Jewels
Rage Against The Machine
with special guest Run the Jewels
Event Details
Due to evolving developments related to the COVID-19 epidemic, Rage Against the Machine has postponed their worldwide tour performances at Little Caesars Arena. The concerts were originally scheduled to take place July 13, 2020 and July 15, 2020. Now the iconic LA band will perform back-to-back shows in The District Detroit on Monday, July 26, 2021 and Tuesday, July 27, 2021.

Tickets will be honored for the rescheduled shows.

The tour shared the below note:
Rage Against The Machine will commence our tour at such a time when we are confident it will be safe for our fans. The rerouted dates (heath and safety permitting) are below and YOUR TICKETS WILL BE HONORED for the postponed shows. During this difficult time we also respect the fans who want their ticket money back. We've requested and confirmed that, as of this weekend, ANYONE who wants a refund can begin the process at your point of purchase. We sincerely hope that each one of you and your families and friends stay safe and well and that music is bringing you solace and inspiration. We look forward to seeing you.
Rage Against the Machine have announced a worldwide headline tour. The seven month run marks the first time the iconic LA band has toured together since 2011. Incendiary rap duo Run the Jewels (Killer Mike & El-P) will join RATM in support of their highly-anticipated new album, RTJ4, out this spring.
Through ticketing, volunteering and band donations, Rage Against the Machine will be working with multiple charities and activist organizations throughout the tour. In addition, 100% of all proceeds from El Paso, Las Cruces and Phoenix will go to immigrant rights.