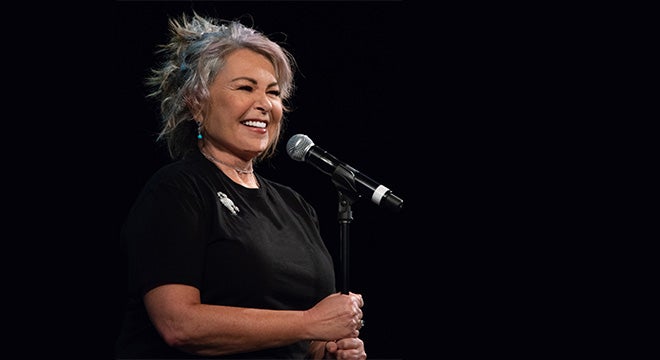 Roseanne Barr
Roseanne Barr
Event Details
Comedy superstar, award-winning actress, best-selling author, 2012 presidential candidate and the original domestic goddess, Roseanne Barr will perform her stand-up comedy in select U.S. cities in 2019, including a date at the Fox Theatre in The District Detroit on Sunday, May 19 at 7 p.m.
With more than 30 years of making audiences laugh, it's safe to say Roseanne Barr has single-handedly re-landscaped the medium of comedy forever. The New York Times said that "her greatest asset is her gravitational pull, a force that enchants while holding things, and people, at a comfortable distance. It is the power of a whole planet, pulling everything around it inexorably into its orbit."
She began her career as a stand-up comedian, turning her experiences as a wife and mother into a hilarious comedy act that audiences couldn't resist. She subsequently produced and starred on her own hit sitcom, "Roseanne," which ran for nine seasons and averaged a staggering 30 million viewers each week.
A titan in the world of stand-up comedy, Roseanne returned to her love for live performance, and last year toured select cities in Canada. The Toronto Star wrote, "Roseanne's act was wide-ranging, exhilarating, occasionally exasperating, intermittently shocking (in both good and bad ways) and, most encouragingly for one of the greatest stand-up comics of all time, just preposterously funny."
Fans can find Roseanne more information and frequently updated content on her website – www.roseanneworld.com, on Facebook – OfficialRoseanneBarr, on Twitter – @TheRealRoseanne, and Instagram – @OfficialRoseanneBarr.