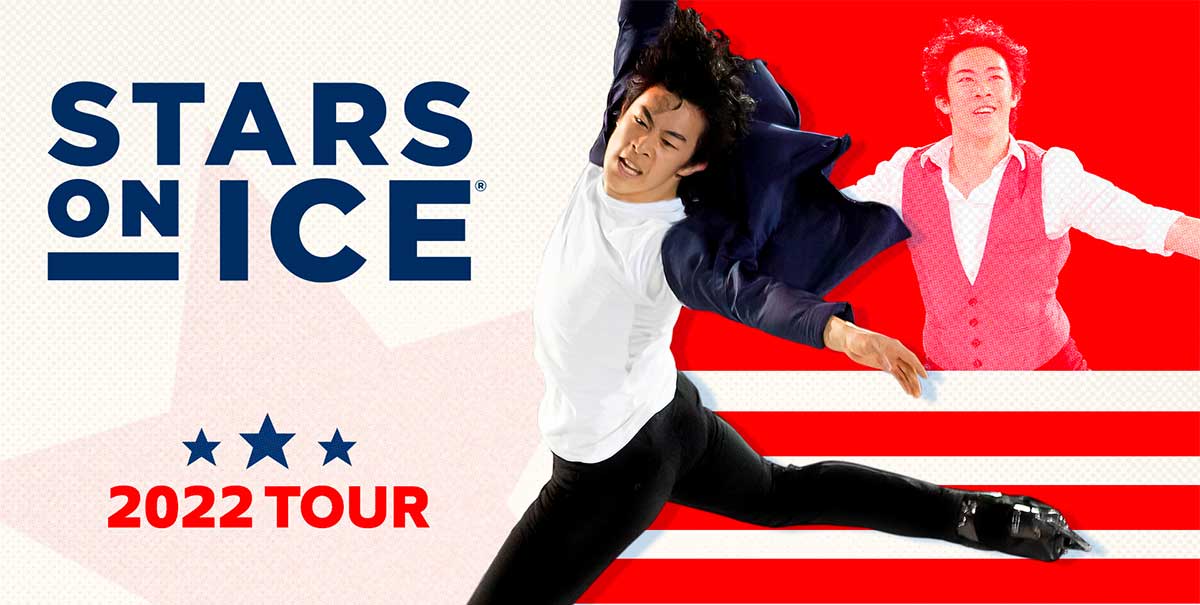 Stars on Ice
Stars on Ice
Event Details
Every four years, figure skating fans get to revel in the sport's most celebrated platform -- the Winter Olympics. And for American figure skating fans, the 2022 Winter Olympics could possibly deliver something not seen since Meryl Davis & Charlie White (2014) and Evan Lysacek (2010) – a Gold medal. Nathan Chen, three-time and reigning World Champion, Olympic Bronze Medalist and five-time and reigning U.S. Champion, is considered a favorite to do just that. Following the Olympics, Nathan will be the centerpiece of the "2022 Stars on Ice" tour that will feature many of the U.S. skaters vying for a medal in the Winter Games. The Tour will visit Little Caesars Arena on Saturday, May 7 for a 7:30 p.m. performance.
After missing two seasons due to the pandemic, the "2022 Stars on Ice" tour will put fans front and center to experience the best of the U.S. Figure Skating team competing in Beijing, China. The star-studded cast joining Nathan Chen on the "2022 Tour" include: two-time U.S. Champion Alysa Liu; Olympic Bronze Medalist and U.S. Champion Jason Brown; World Bronze Medalist and three-time U.S. Silver Medalist Vincent Zhou; three-time World Medalists and three-time U.S. Champions Madison Hubbell & Zachary Donohue; two-time World Medalists and two-time U.S. Champions Madison Chock & Evan Bates; plus crowd-favorite, Olympic Bronze Medalist and U.S. Champion Mirai Nagasu. Please visit www.starsonice.com for future cast and guest skater announcements.
Stars on Ice is pleased to have Kosé as an Associate Sponsor and Us Weekly as the Official Lifestyle Media Partner for the "2022 Tour".
Stars on Ice continues to be a pioneer in figure skating by offering fans the rare opportunity to witness some of the world's most creative and cherished champions performing together in both individual and ensemble routines. Founded and produced by Olympic Gold Medalist Scott Hamilton, Stars on Ice is one of the premier family entertainment events in the U.S., and the only figure skating tour in America that has annually brought fans the greatest performances and competitors from around the globe.
Discounts are available for groups of 10 or more. If you are interested in bringing a group to an upcoming event, please click the "Get Group Tickets" button below to fill out our interest form and a Group Sales Executive will contact you within 48 hours. If you would like to speak with an executive directly, please call 313-471-3099. For more group sales information and FAQs, please visit 313presents.com/Groups.