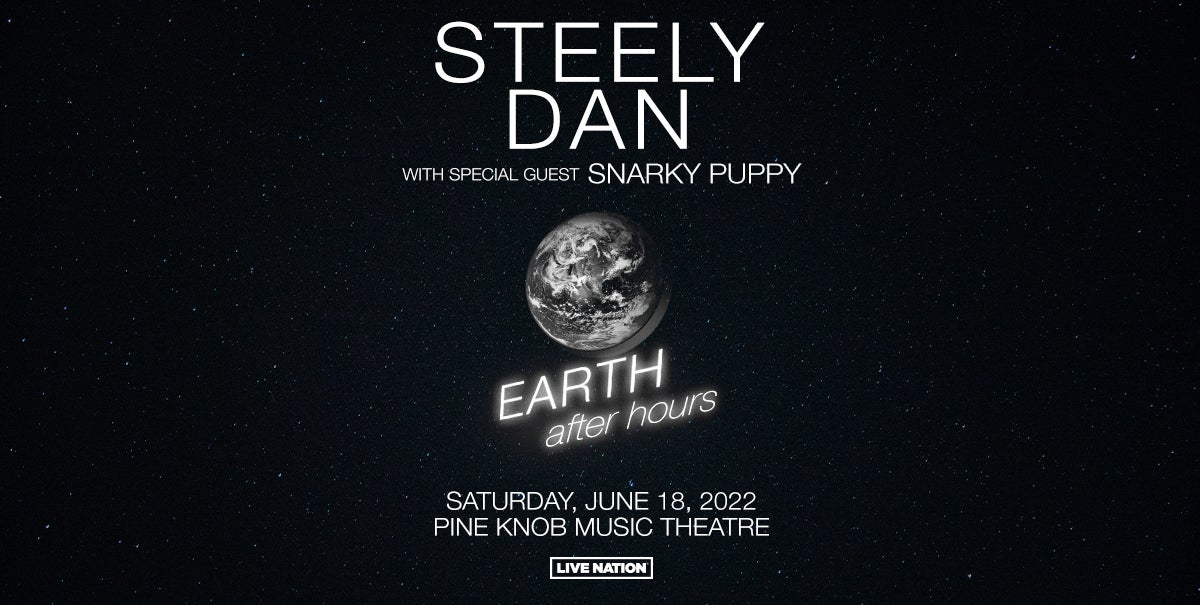 Steely Dan
"Earth After Hours" with special guest Snarky Puppy
Steely Dan
"Earth After Hours" with special guest Snarky Puppy
Event Details
Steely Dan with special guest Snarky Puppy at Pine Knob Music Theatre on June 26, 2021 has been rescheduled to Saturday, June 18, 2022. Pine Knob Music Theatre is presented by Proud Partners United Wholesale Mortgage, Trinity Health and Ally.
Legendary band Steely Dan, with special guest Snarky Puppy, will perform for a summer tour titled, "Earth After Hours" and will play amphitheaters across North America. Fans can expect to hear all the hits from both iconic acts.
Steely Dan was formed nearly five decades ago and has captivated millions of fans for years with a unique fusion of jazz-rock. The Grammy® award-winning group became renowned for their multifaceted, one-of-a-kind horn and guitar arrangements on singles like "Reelin' In The Years," "Rikki Don't Lose That Number," "Dirty Work," "Do It Again," and a slew of others.
Grammy® award-winning singer-songwriter Steve Winwood began his prominent career over 50 years ago and has sold over 50 million records. A primary figure in Rock 'n' Roll, Winwood has helped create some of the genre's most celebrated achievements. He is beloved for a countless number of hits like "Gimme Some Lovin'," "Back In The High Life Again," "Arc Of A Diver," "Higher Love," and so many more.