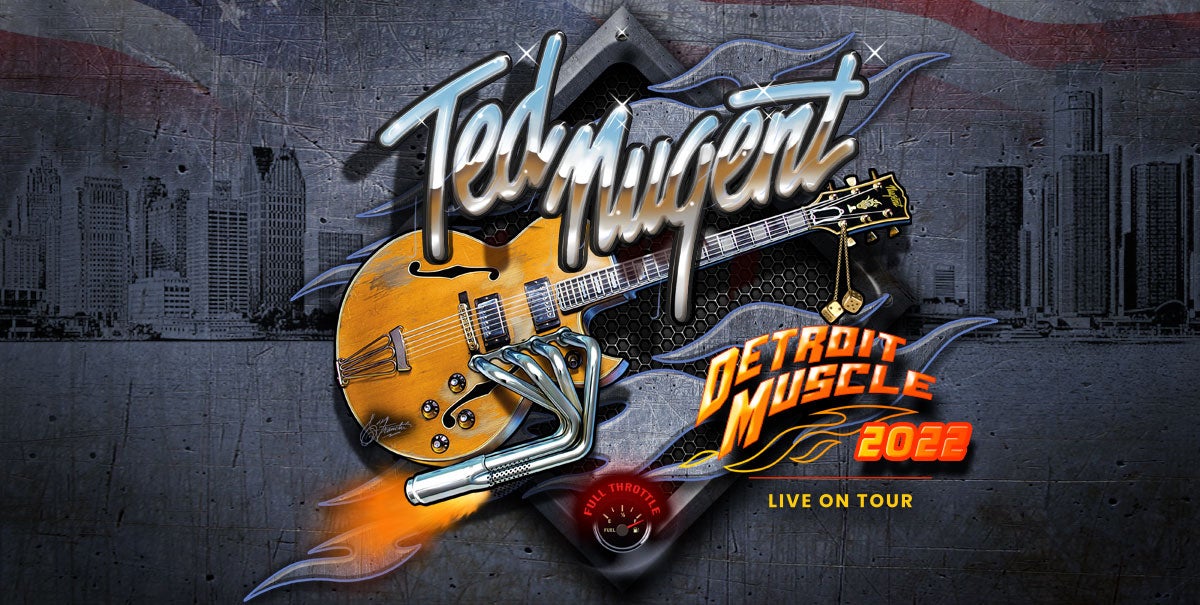 Ted Nugent
"Detroit Muscle 2022 Tour" with special guest Rick Monroe & The Hitmen
Ted Nugent
"Detroit Muscle 2022 Tour" with special guest Rick Monroe & The Hitmen
Event Details
Ted Nugent, the multi-platinum Motor City Madman, brings his "Detroit Muscle 2022" Tour with special guest Rick Monroe & The Hitmen to Michigan Lottery Amphitheatre on Saturday, August 13 at 7:30 p.m.
The tour supports the new Detroit Muscle album, coming in April, with a power lineup featuring Greg Smith on bass, Jason Hartless on drums and the one & only Motor City Madman on lead guitar and vocals.
Nugent is primed for the release of Detroit Muscle and the tour:
Detroit Muscle is available for pre-order now on CD & vinyl, and includes special t-shirt bundles. To pre-order, visit: www.pavementmusic.com/campaign/ted-nugent.
Ted Nugent has carved a permanent place in rock & roll history, selling more than 40 million albums, performing more than 6,750 high-octane concerts, and continuing to set attendance records at venues around the globe. Cranking out hits like "Cat Scratch Fever," "Great White Buffalo," "Free for All," "Fred Bear" and the iconic "Stranglehold," he's garnered international acclaim. For all things Nuge, visit www.tednugent.com.