SESAME STREET LIVE! MAKE YOUR MAGIC PERFORMANCE CANCELLED FOR WEDNESDAY, JANUARY 30 AT 11AM
All Other Performances Will Proceed As Scheduled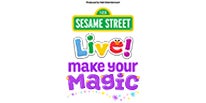 (DETROIT – January 29, 2019) – Due to the inclement weather in the Detroit area, the Wednesday, January 30, 11 a.m. performance of Sesame Street Live! Make Your Magic at the Fox Theatre has been cancelled.
Tickets can be refunded at the point of purchase. Tickets purchased by phone or online will be automatically refunded. For Ticketmaster Customer Service please call (800) 653-8000.
We invite you to repurchase your tickets for one of the following performances:
- Thursday, January 31 at 11 a.m. & 6:30 p.m.
- Friday, February 1 at 11 a.m. & 6:30 p.m.
- Saturday, February 2 at 10 a.m., 2 p.m. & 6 p.m.
Every attempt will be made to place ticket holders in a location comparable to their original tickets, but seating locations cannot be guaranteed.