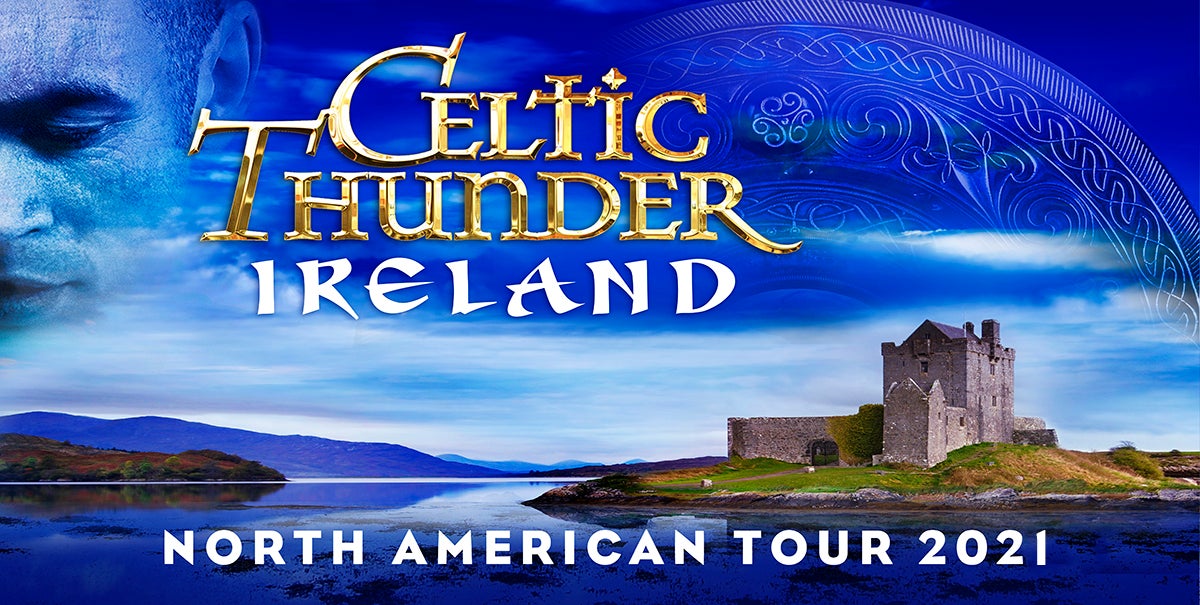 CELTIC THUNDER MOVES DETROIT TOUR DATE TO DECEMBER 17, 2021 AT THE FOX THEATRE
(DETROIT – July 17, 2020) – Celtic Thunder's show at Little Caesars Arena on November 24 has been rescheduled to play at the Fox Theatre on Friday, December 17, 2021. On-sale date is to be announced soon.
Due to the ongoing world health crisis and the continued upwards trend of COVID-19 cases in many US states, Irish Supergroup Celtic Thunder has taken a decision to move its 2020 US and Canadian tour dates to Fall/ Winter 2021. Show producer Sharon Browne cites current US Visa Entry Restrictions for non-US residents, the uncertain timeline for reopening of venues across North America and varying quarantine regulations for movement between States as contributing factors for moving the tour to 2021. All tickets sold for 2020 tour dates will be automatically transferred to the revised 2021 show dates.
"Having been in contact with our promoters and partners over the past few uncertain months, there is a wide variance from state to state and city to city in terms of cases of Covid-19 and venues being shut down. It has become clear that several states will not be opening theatres this fall. The uncertainty surrounding the timeline for a vaccine has increased our concerns about the health and wellbeing of our fans, our cast and our crew. As a result, we feel we have no alternative but to reschedule our "Celtic Thunder Ireland" tour of the USA and Canada to Fall 2021" states Ms. Browne.
Celtic Thunder IRELAND is a brand-new revue show that revisits their most popular Irish and Celtic songs of the past decade and celebrates the influence of Irish and Celtic music around the world.
"We, like everyone else the world over, are concerned about the health of our families and community and wish for our fans to remain safe and protected in these troubling times. The prospect of our future tour is something positive that we carry with us now, and we very much look forward to welcoming our fans to a Celtic Thunder show again soon" says Celtic Thunder soloist Ryan Kelly.
Formed in Dublin in 2007, Celtic Thunder is a multi-dimensional musical and theatrical ensemble celebrated around the world for emotionally powerful performances and a state-of-the-art production. Billboard magazine has named Celtic Thunder the Top World Album Artist (in 2008, 2009, 2011, 2015 and 2016) while the group has had Albums placed in the World Album Top 10 every year since 2008.
CELTIC THUNDER IRELAND is produced by Sharon Browne.
Visit the website at www.celticthunder.com