GUCCI MANE WITH SPECIAL GUESTS YOUNG DOLPH, LIGHTSKINKEISHA AND TRINA TO PERFORM AT THE FOX THEATRE SATURDAY, NOVEMBER 16
Tickets Go On Sale Friday, September 20 at 10 a.m.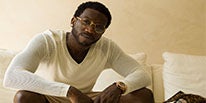 (DETROIT – September 17, 2019) – Hip-hop artist Gucci Mane with special guests Young Dolph, LightSkinKeisha and Trina will perform at the Fox Theatre in The District Detroit on Saturday, November 16 at 8 p.m.
Tickets (starting at $64) go on sale Friday, September 20 at 10 a.m. and can be purchased at 313Presents.com, the Little Caesars Arena XFINITY box office and Ticketmaster.com. Lineup is subject to change.
Gucci Mane released his 14th studio album, Delusions of Grandeur, on June 21. The album debuted at #7 on the Billboard 200 and features guest appearances from Meek Mill, Gunna, Lil Baby, Justin Bieber, Jeremih, A Boogie wit da Hoodie, Wiz Khalifa, Rick Ross, Lil Uzi Vert, Young Dolph and Peewee Longway.
Gucci Mane
Website: www.guccimaneonline.com
Facebook: www.facebook.com/guccimane
Twitter: twitter.com/gucci1017
Instagram: www.instagram.com/laflare1017
Young Dolph
Website: www.youngdolph.com
Facebook: www.facebook.com/youngdolph
Twitter: twitter.com/YoungDolph
Instagram: www.instagram.com/youngdolph
LightSkinKeisha
Facebook: www.facebook.com/lightskinkeisha1
Twitter: twitter.com/LightSkinKeisha
Instagram: www.instagram.com/lightskinkeisha
Trina
Website: trina.one
Facebook: www.facebook.com/trinarockstarr
Twitter: twitter.com/trinarockstarr
Instagram: www.instagram.com/trinarockstarr
Nov
16
/ 2019
@ 8:00 PM
Nov
16
/ 2019
@ 8:00 PM