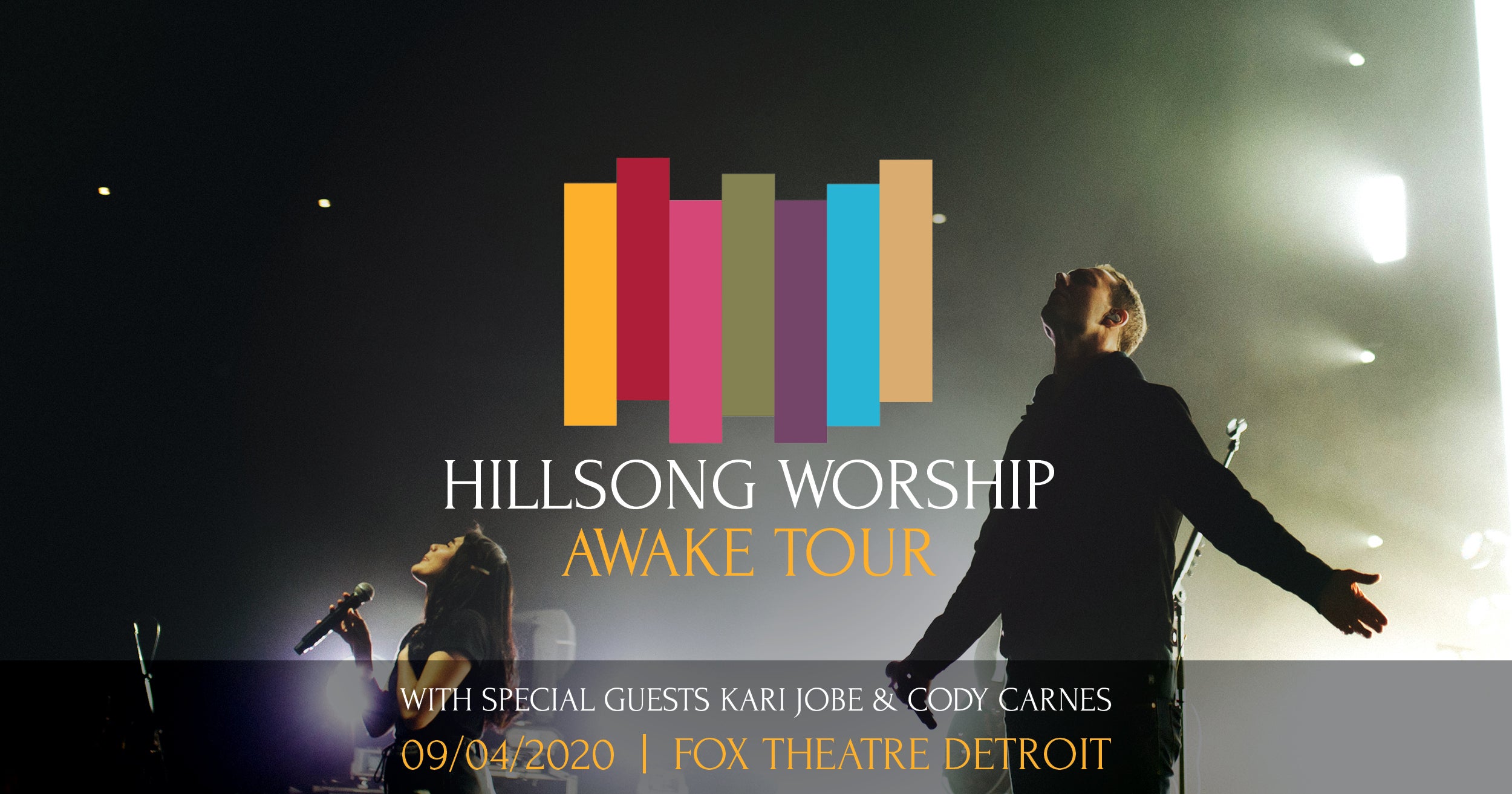 HILLSONG WORSHIP RESCHEDULES FOX THEATRE PERFORMANCE FOR FRIDAY, SEPTEMBER 4, 2020
(DETROIT – April 6, 2020) – The Hillsong Worship tour scheduled on Wednesday, May 13 at the Fox Theatre in The District Detroit has been rescheduled to take place on Friday, September 4. All previously purchased tickets will be valid for the new date and no other action is required. If you have any questions, please email [email protected].
The tour shared the following note:
Dear friends,
As the whole world pauses and pivots in response to the COVID-19 pandemic, our team have been praying for all affected as well as closely monitoring this dynamic situation and heeding what the government advises and mandates in regards to the live event landscape.
We will continue to do this. As it stands, we have postponed Hillsong Worship's "AWAKE TOUR 2020" until the second half of the year. We look forward to physically gathering together in worship again once it is deemed safe and responsible to do so. In the meantime, we are regularly gathering virtually for conversation, community, prayer and worship live online at @hillsongworship and would love for you to join us.
As our global senior pastor Bobbie Houston said recently, "we continue to lean into the goodness of God… as the Church of Jesus Christ on the earth, we shall continue to resist fear, embrace wisdom and be an oasis of hope for others. The future belongs to Him. He knows the thoughts and the plans He has for us, thoughts for good and not evil, to give us a future and a hope (Jeremiah 29)".
May hope be your anchor, joy your strength, peace your portion and worship your weapon!
We love you,
Brooke & the Hillsong Worship team
Sep
04
/ 2020
@ 7:00 PM
Sep
04
/ 2020
@ 7:00 PM