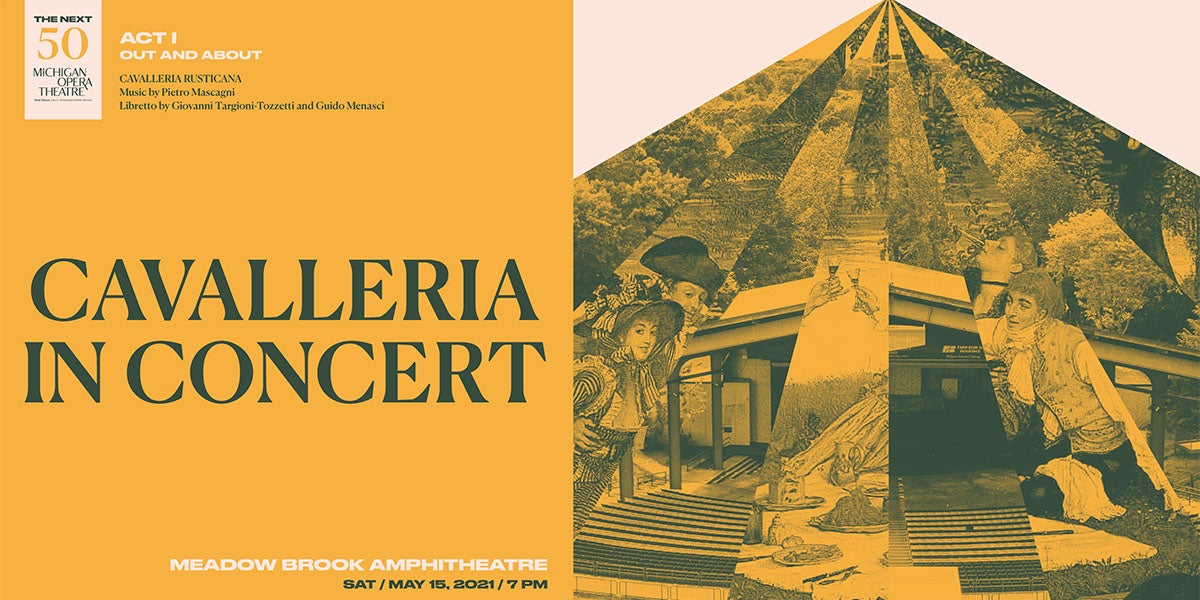 JUST ANNOUNCED: CAVALLERIA RUSTICANA IN CONCERT (Michigan Opera Theatre) AT MEADOW BROOK AMPHITHEATRE ON MAY 15, 2021
(DETROIT – March 23, 2021) –"Act I: Out and About," Michigan Opera Theatre's celebration of the act of experiencing new sites and speaking to a broader audience, kicks off with a special concert performance of Pietro Mascagni's Cavalleria rusticana at Meadow Brook Amphitheatre on the campus of Oakland University on Saturday, May 15 at 7 p.m., presented in cooperation with the Detroit Symphony Orchestra (DSO).
A love triangle that unfolds tragically during a celebration of the Easter holiday, Mascagni's one-act delivers an opera of consummate Italian verismo form—glorious arias and duets, gorgeous music, and a groundbreaking depiction of real people. A sensation from the first notes of its premiere on May 17, 1890, Cavalleria rusticana appears in MOTion at the rustic and beautiful Meadow Brook Amphitheatre, the perfect place for an opera that brings to life the beauty of the countryside. This concert features an all-star cast including internationally renowned soprano and MOT's Associate Artistic Director Christine Goerke (Elektra, Twilight: Gods) and conducted by the Detroit Symphony Orchestra's Music Director Jader Bignamini.
Famed for moments like the orchestral 'Intermezzo,' Cavalleria rusticana under the stars promises to be a spectacular treat to kick off the 2021-2022 season.
May
15
/ 2021
@ 7:00 PM
May
15
/ 2021
@ 7:00 PM