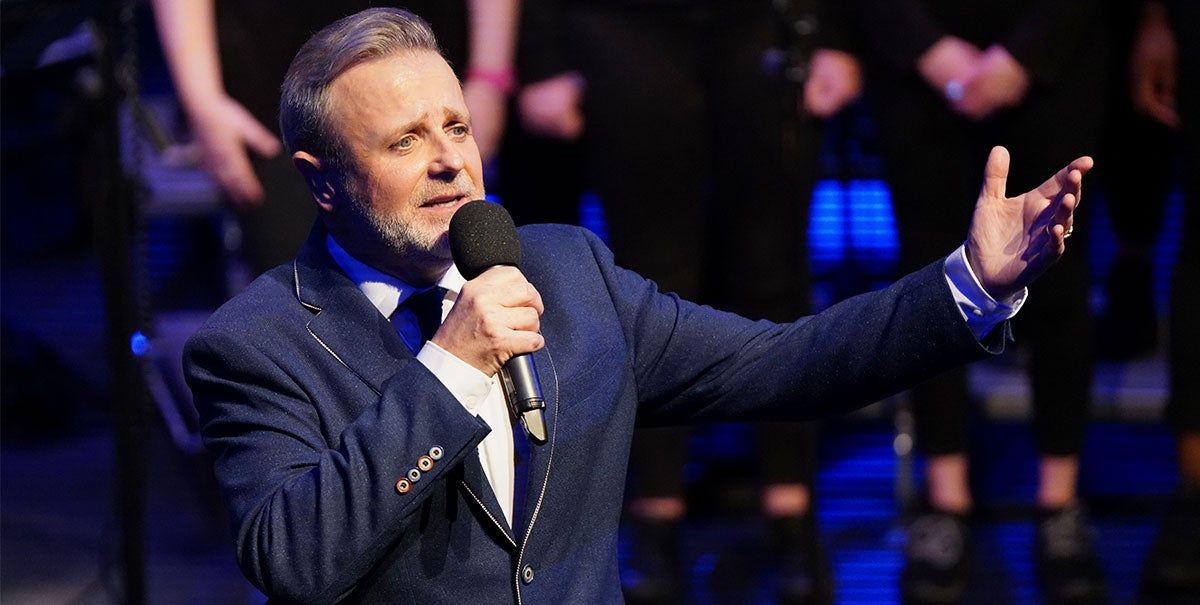 JUST ANNOUNCED: "IRELAND WITH MICHAEL – A VIRTUAL CONCERT" A Stunning New Concert Direct From Ireland airing on March 13
(DETROIT – February 1, 2020) – Céad Míle Fáilte (a hundred thousand welcomes) direct from Ireland! "Ireland With Michael – A Virtual Concert" debuts on Saturday, March 13, 2021 at 7 p.m. and will be viewable on-demand for 48 hours.
Tickets ($25, $35 & $50 per device) to access this on-demand concert stream are on sale now and only available online at 313Presents.com/Irelandwithmichael. The show will stream on the ShowTix4U platform. The $35 ticket includes a souvenir DVD and the $50 ticket includes a souvenir DVD and a private meet & greet via Zoom.
Filmed at the National Opera House of Ireland, the concert is a perfect addition to St Patrick's celebrations, featuring the ethereal voice of top Irish tenor Michael Londra, backed by the Irish Concert Orchestra, two nationally acclaimed choirs (Valda Choir and The Presentation Children's Choir), and top-class guest singers and musicians from the island of Ireland.
"Ireland With Michael – A Virtual Concert" is a celebration of Irish culture and music for the Irish American Heritage Month of March. Michael shares his own connection to songs and stories of his home county, his love of traditional music with world champion Irish dancers, the gorgeous 10-piece Harpist group Cláirsí Neamhaí with local fiddlers, pipers playing jigs and reels that are perfect to celebrate Irish heritage.
As host of Ireland with Michael, the new travel and music series coming to Public Television in spring 2021 and author of a travel book by the same name, the Emmy® nominated Irish tenor is an expert on all things Celtic. He invites the audience not only to his live show but also to scenes in his home country with guest singers, Irish dancers and storytellers throughout the show, filmed in local castles and pubs.
This is the time of year we celebrate Saint Patrick's Day and all things Irish. While there may not be a parade to go to this spring, you can still celebrate from the comfort of your home with one of Ireland's leading voices, Michael Londra with a show that promises to fill you with pride in your heritage if you are Irish and if not, sure you can be Irish for one day.
Mar
13
/ 2021
@ 7:00 PM
Mar
13
/ 2021
@ 7:00 PM