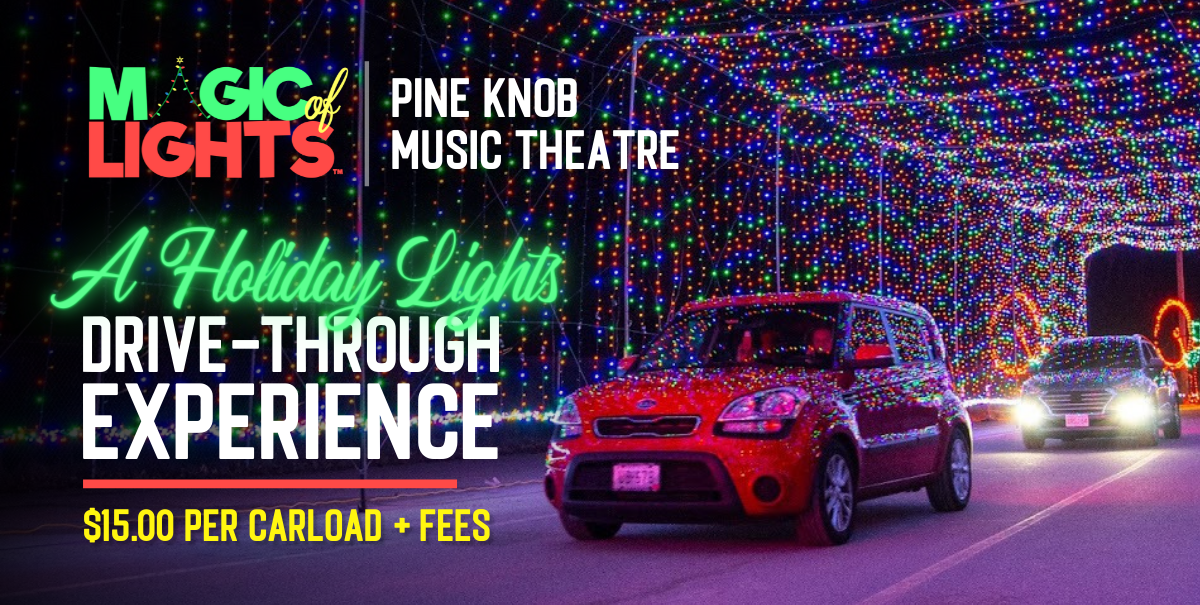 Magic Of Lights® Returns To Illuminate Pine Knob Music Theatre November 18-December 31
Event: Magic of Lights® at Pine Knob Music Theatre
Place: Pine Knob Music Theatre Parking Area, 33 Bob Seger Drive, Clarkston, MI
Standard Hours: 5:30 p.m. – 10 p.m. Sunday – Thursday; 5:30 p.m. – 11 p.m. Friday & Saturday
Holiday Hours: 5:30 p.m. – 9 p.m. (Thanksgiving, Christmas Eve, Christmas Day & New Year's Eve)
Admission: Passes are on sale now at magicoflights.com/events/clarkston
PASSES: Santa Saver passes good for any day are now available for standard vehicles starting at $15 plus applicable fees while supplies last. Standard vehicle passes start at $20 plus applicable fees and increase through the event run dates. Passes must be purchased online only at magicoflights.com/events/clarkston. There are no exchanges or refunds. Please note, each vehicle requires only one pass to be used one time.
Discounts for groups of 10 or more are available by calling (313) 471-3099. For more group sales information and FAQs, please visit 313presents.com/Groups.
MORE: Magic of Lights® returns as Detroit's newest holiday tradition, beginning Friday, November 18 and running through Saturday, December 31. The dazzling drive-through light display features holiday themed scenes and characters using the latest LED technology and digital animations, including the all-new Prehistoric Christmas, Mega Tree displays and the 32-foot-tall animated Mattel's Waving Christmas Barbie®. Returning favorites include the drive-through Blizzard Tunnel, 12 Days of Christmas, Winter Wonderland and The Night Before Christmas. Experience Magic of Lights® from the comfort of your own car as you wind through the sparkling pathway. Magic of Lights® opens each day at 5:30 p.m. and runs through 10 p.m. Sunday--Thursday and until 11 p.m. on Friday and Saturday. Some exclusions may apply. Magic of Lights® is a rain, snow or shine event unless a weather emergency is declared. For more information and a complete schedule please visit www.magicoflights.com.
QUICK FACTS - MAGIC OF LIGHTS
A 32-Foot-Tall Barbie Display
2+ million lights per Magic of Lights event
12.6 miles of light cord per Magic of Lights event
3,750 manhours to set up each Magic of Lights event
The steel displays are designed, bent, cut and welded into about 800 frames that are combined in different configurations to create each show's giant winter holiday scenes. each frame of each scene is designed using the latest CAD technology and hand built in-house from 15 pages of design specifications each.
Each magic of light shows uses about 10 miles of steel to build the displays and 10 miles of LED lighting installed inside the displays, there are 10 different colors of LED bulbs used in the shows.
Scenes are as high as 32 ft tall and as long as several hundred feet.