NEW DAY ENTERTAINMENT PRESENTS THE "3RD ANNUAL JAZZ SPECTACULAR!" AT MICHIGAN LOTTERY AMPHITHEATRE AT FREEDOM HILL JUNE 16
Tickets On Sale Now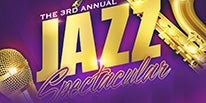 (DETROIT – March 29, 2018) – The hottest Jazz Concert of the summer will play under the stars Father's Day Weekend as New Day Entertainment presents the "3rd Annual Jazz Spectacular!" This year's all-star lineup includes Paul Taylor, Michael Lington, Kenny Lattimore, Alexander Zonjic, Avery Sunshine, Jean Carne, Roy Ayers, Ronnie Laws, Lonnie Liston Smith and Gregory Porter at Michigan Lottery Amphitheatre at Freedom Hill as part of the Fifth Third Bank Concert Series on Saturday, June 16 at 5:30 p.m.
Tickets ($24 on the Kroger lawn; $44, $64 and $84 in the Crest Ford pavilion) go on sale Saturday, March 31 at 10 a.m. and can be purchased at 313Presents.com, Little Caesars Arena XFINITY box office and Ticketmaster.com. To charge tickets by phone, call (800) 745-3000. Lineup is subject to change.
The "3rd Annual Jazz Spectacular!" features an exceptional line-up of jazz greats. The collaboration of dazzling vocals from extraordinary musicians will make for a memorable evening of jazz synthesis.
The jazz unit Paul Taylor, Michael Lington and Kenny Lattimore will kick off the night with soulful sounds followed by gifted jazz flutist Alexander Zonjic who be the host for the evening. The Jazz Spectacular will continue to build with the radiance of pianist/vocalist Avery Sunshine.
Superstars of Jazz Fusion, Jean Carne, Roy Ayers, Ronnie Laws and Lonnie Liston Smith, are guaranteed to leave jazz fans on a melodious high with their ensemble leading into the finale.
Two-time Grammy®-winning vocalist, Gregory Porter will close the night out with his sweet and sophisticated ballads promised to feed your musical soul.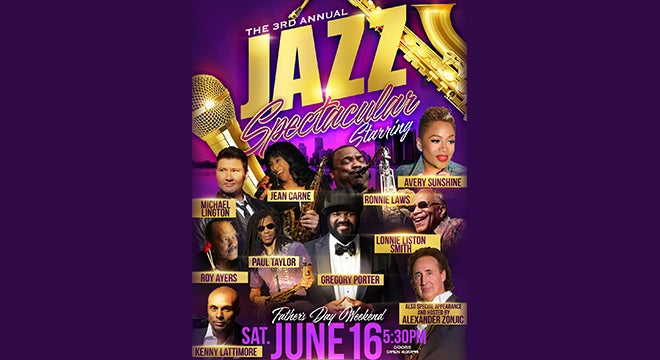 with Paul Taylor, Michael Lington, Kenny Lattimore, Alexander Zonjic, Avery Sunshine, Jean Carne, Roy Ayers, Ronnie Laws, Lonnie Liston Smith and Gregory Porter
with Paul Taylor, Michael Lington, Kenny Lattimore, Alexander Zonjic, Avery Sunshine, Jean Carne, Roy Ayers, Ronnie Laws, Lonnie Liston Smith and Gregory Porter