ROB THOMAS "CHIP TOOTH TOUR" DATE AT MEADOW BROOK AMPHITHEATRE RESCHEDULED FOR AUGUST 28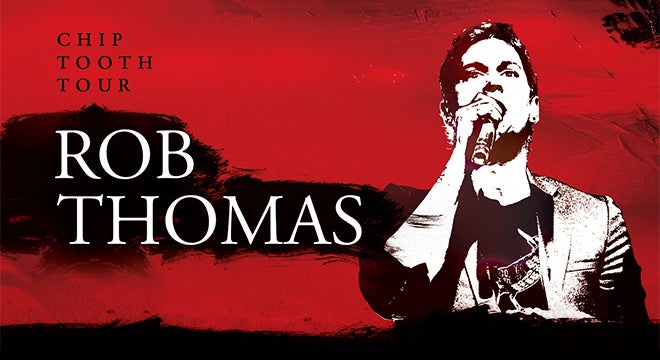 (DETROIT – June 3, 2019) – Rob Thomas' "Chip Tooth Tour" at Meadow Brook Amphitheatre on the campus of Oakland University originally scheduled for Saturday, June 1 has been rescheduled for Wednesday, August 28 at 8 p.m. Max Frost will provide support.
Tickets from the originally scheduled June 1st performance will be honored at the new date. Ticket holders unable to attend the rescheduled show date may obtain a refund at point of purchase through August 14.
Aug
28
/ 2019
@ 8:00 PM
Aug
28
/ 2019
@ 8:00 PM