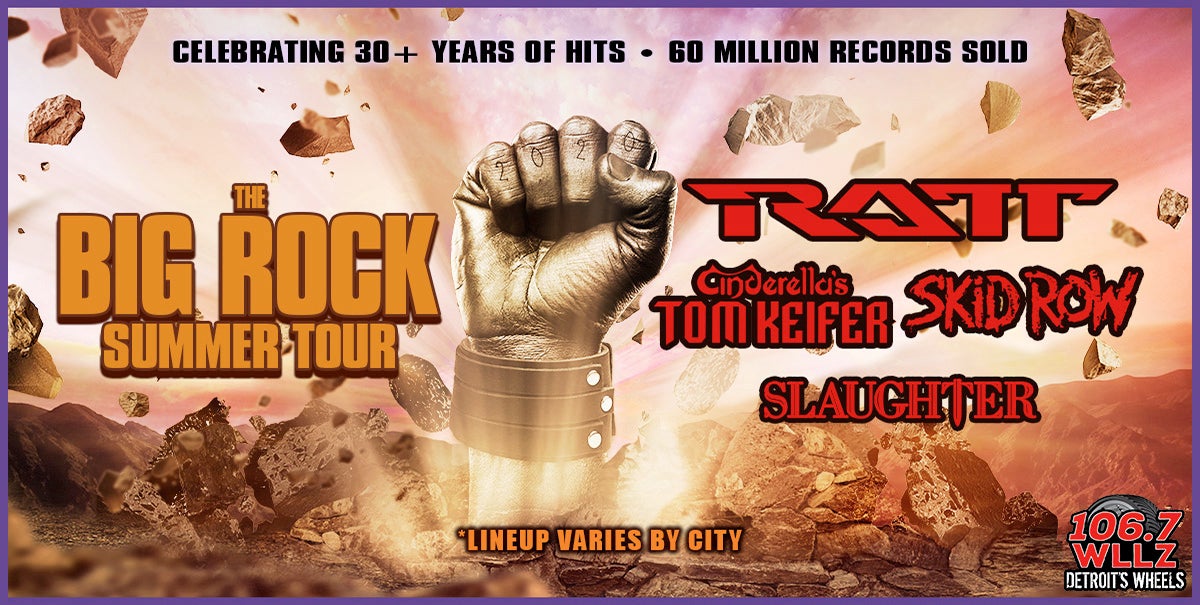 "THE BIG ROCK SUMMER TOUR" FEATURING RATT, CINDERELLA'S TOM KEIFER, SKID ROW & SLAUGHTER AT MICHIGAN LOTTERY AMPHITHEATRE POSTPONED
(DETROIT – April 21, 2020) – RATT announced the postponement of their June "Big Rock Summer" tour dates including the show at Michigan Lottery Amphitheatre on Tuesday, June 9.
A new show date is to be determined. Patrons are advised to hold onto their tickets until a new date is announced as they will be honored for the rescheduled date.
"The Big Rock Summer Tour" with special guests Cinderella's Tom Keifer, Skid Row and Slaughter
June
09
/ 2020
@ 7:00 PM
"The Big Rock Summer Tour" with special guests Cinderella's Tom Keifer, Skid Row and Slaughter
June
09
/ 2020
@ 7:00 PM