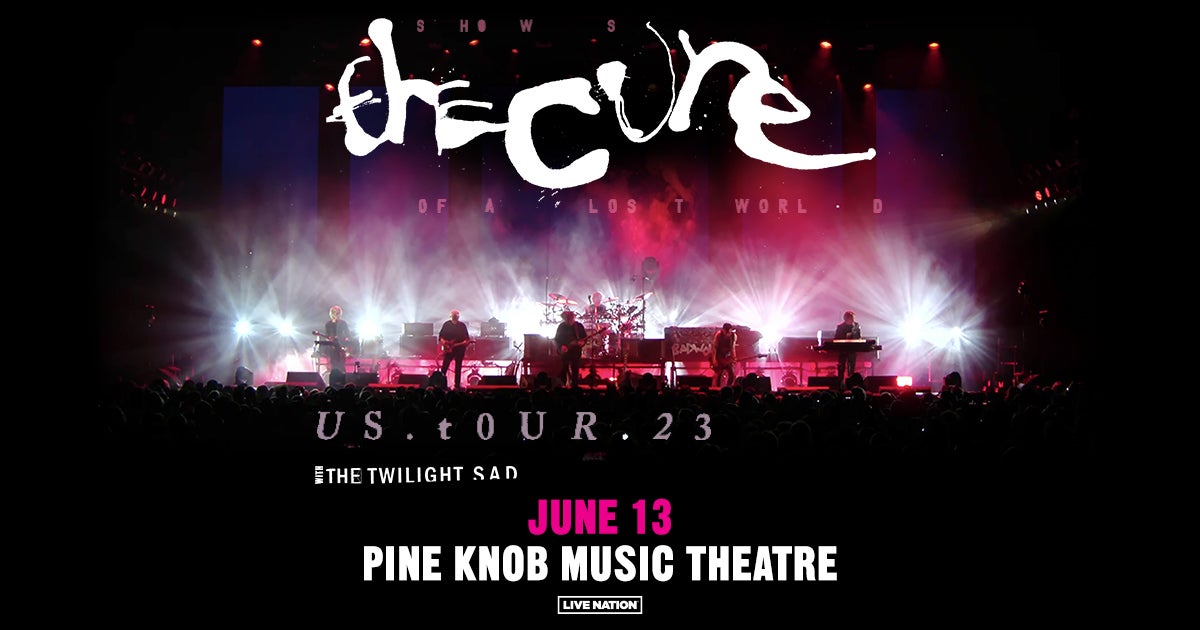 The Cure To Bring "Songs Of A Lost World Tour" To Pine Knob Music Theatre June 13
(DETROIT – March 9, 2023) – Following their 2022 European concerts, The Cure are excited to announce the "Songs of a Lost World Tour" will be heading to North America in May, June and July, with The Twilight Sad opening at all shows. The 30-date run will stop at Pine Knob Music Theatre on Tuesday, June 13 at 7 p.m. Pine Knob Music Theatre is presented by Proud Partners United Wholesale Mortgage, Trinity Health and Ally.
Tickets will be available via 'Ticketmaster Verified Fan' on Wednesday, March 15, and will require registration to access. Registration is open now and closes Monday, March 13 at 1 p.m. ET. Click here to register for tickets.
Follow The Cure:
Follow The Twilight Sad: