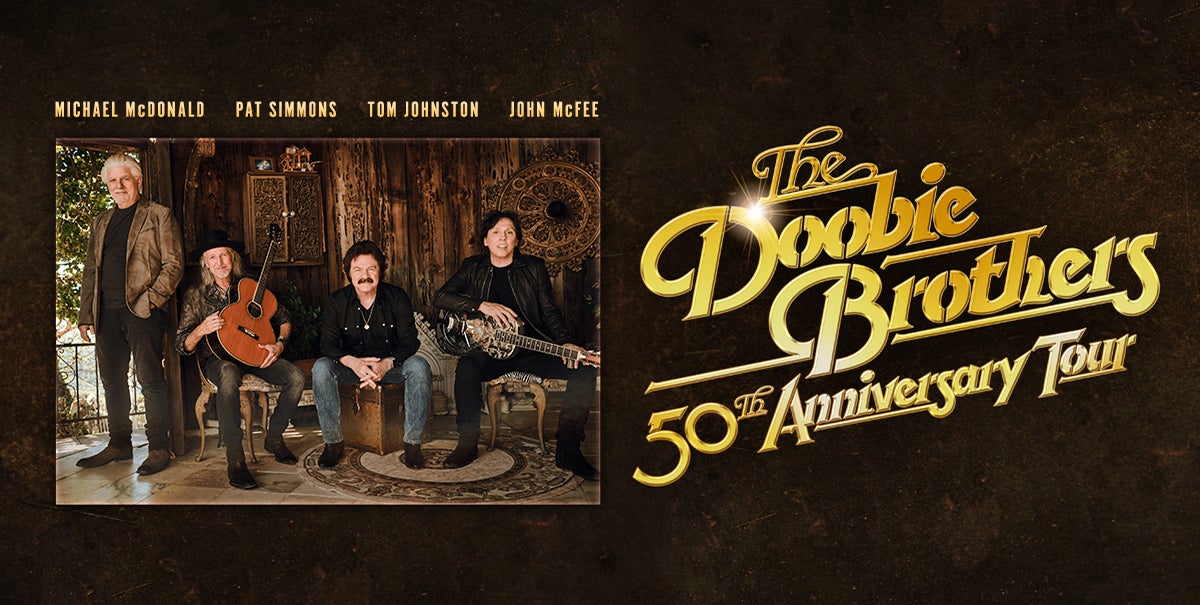 THE DOOBIE BROTHERS RESCHEDULE SHOW AT DTE ENERGY MUSIC THEATRE TO JULY 4, 2022
(DETROIT – September 23, 2021) – The Doobie Brothers announced a new performance date following the postponement of their show on September 2, 2021 at DTE Energy Music Theatre. The band will now perform on Monday, July 4, 2022 at 7:30 p.m.
Tickets for the newly rescheduled date (starting at $29.50 on the lawn) are on sale now and can be purchased at 313Presents.com, LiveNation.com, Little Caesars Arena XFINITY box office and Ticketmaster.com. Tickets for the previously scheduled dates (August 2, 2020 and September 2, 2021) will be honored at the rescheduled date and fans are encouraged to hold onto their tickets. Ticket holders unable to attend the rescheduled date now have 30 days, or until Saturday, October 23, to request a refund at point of purchase.
About The Doobie Brothers
For over five decades, The Doobie Brothers have been known for delivering mind-blowing, rootsbased, harmony-laden, guitar-driven rock and roll – all of which recently culminated in an induction into the 2020 Rock & Roll Hall of Fame. Boasting one of the most loyal fan bases in music, selling more than 48 million albums, and winning four GRAMMY® Awards, The Doobie Brothers continue to write and record new material and tour the world. Their No. 1 singles "Black Water" and "What a Fool Believes," both gold, lead a catalog of indelible songs that include: "Listen to the Music," "China Grove," "Jesus Is Just All Right," "Rockin' Down the Highway," "Long Train Runnin'," "Take Me In Your Arms," "Takin' it to the Streets," "Minute by Minute," "You Belong to Me," "The Doctor" and more. In all, the Doobies have tallied up five top 10 singles and 16 top 40 hits. Beginning with their multi-million-selling sophomore collection Toulouse Street, the Doobies have 3 multi-platinum, 7 platinum, and 14 Gold albums. Best of the Doobies has sold more than 12 million copies – a rare "diamond record." In 2021, the band will kick off their 50th anniversary tour which will reunite Tom Johnston, Michael McDonald, Pat Simmons, and John McFee for 49 stops before concluding in 2022.