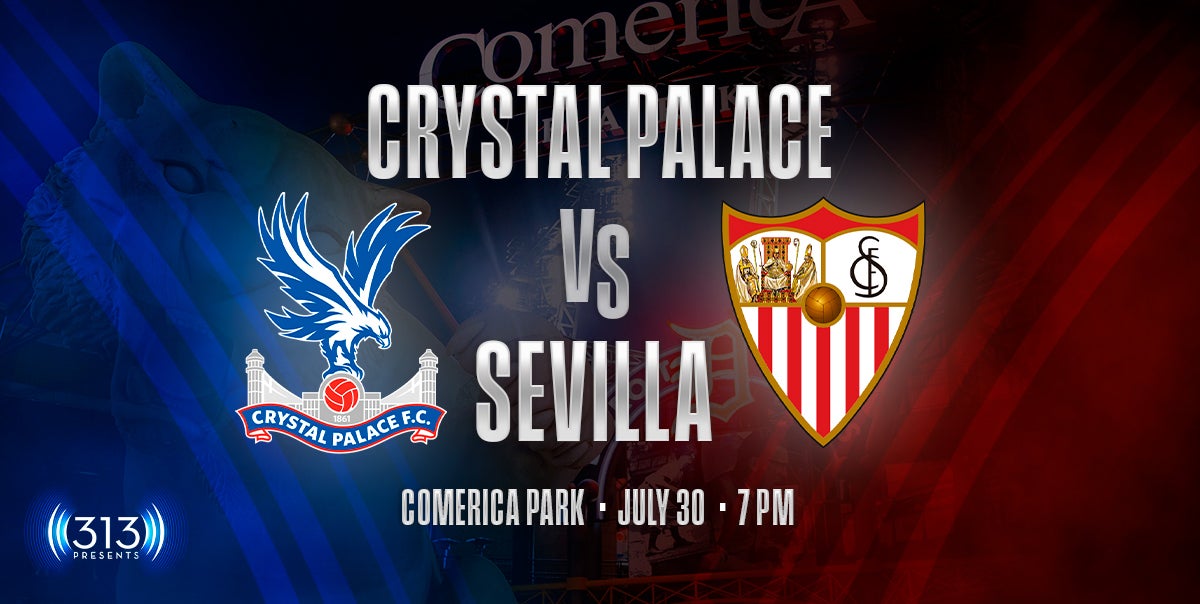 Tickets For World-Class Soccer At Comerica Park To Go On Sale Thursday, May 25
(DETROIT – May 22, 2023) – 313 Presents has announced on sale details for the return of professional soccer at Comerica Park. Tickets for the world-class pre-season match between English Premier League Club, Crystal Palace F.C., and LaLiga's Sevilla F.C. will go on sale this Thursday, May 25 at 10 a.m. at 313Presents.com and Ticketmaster.com.
The match scheduled for Sunday, July 30 at 7 p.m. will mark international football's return to Comerica Park for the first time in six years. Comerica Park hosted its first-ever soccer match between AS Roma of the Italian Serie A League against Paris Saint-Germain of France's Ligue 1 in the 2017 International Champions Cup tournament.