*TRAFFIC ADVISORY* 313 PRESENTS WELCOMES NCAA DIVISION 1 MEN'S BASKETBALL CHAMPIONSHIP AT LITTLE CAESARS ARENA & STOMP AT FOX THEATRE FRIDAY, MARCH 16
Patrons Urged to Arrive Early and Prepare for Increased Traffic on Roads and in Parking Facilities
Mar 15, 2018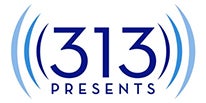 (DETROIT – March 15, 2018) – The District Detroit will be humming this Friday, March 16 as a full day of sports and entertainment is scheduled, to include the NCAA Division I Men's Basketball Championship first round games at Little Caesars Arena and the international percussion sensation, STOMP, at the Fox Theatre.
In anticipation of increased traffic due to multiple events and roadway closures taking place throughout The District Detroit, 313 Presents is strongly advising guests to arrive early and secure advanced parking online through Parkwhiz.com.
Guests are encouraged to download The District Detroit Mobile App presented by XFINITY. Available in the App Store and Google Play Store, fans can secure parking in advance at any of the Olympia Development-managed parking lots and even find the best route to parking lots and venues.
Patrons are also advised that Michigan Department of Transportation will close I-94 this weekend for bridge demolition between Conner Avenue and I-75. During this closure, westbound through-traffic will be advised to take westbound M-102 (Eight Mile Road) to southbound I-75, and back to westbound I-94. Westbound I-94 will remain open to Conner Avenue for local access. Eastbound traffic will be detoured north on I-75 to eastbound M-102, and back to eastbound I-94. Visit MDOT's Drive traffic information website: www.michigan.gov/drive.
In addition, ongoing Montcalm Street construction will also prohibit eastbound traffic between Woodward Avenue and Park Avenue. Guests utilizing the Fox Garage will be required to enter from the northbound I-75 service drive or off Montcalm from southbound Woodward Avenue.
NCAA Division I Men's Basketball Championship First Round at Little Caesars Arena:
Session 1 doors open at 11:10 a.m.
Game starts at 12:40 p.m. with Purdue vs. Cal State Fullerton
Session 2 doors TBD
Game starts at 7:10 p.m. with Michigan State vs. Bucknell
Secure pre-paid parking in advance through Parkwhiz.com here
STOMP at the Fox Theatre:
Doors open 90 minutes prior to showtime
Show starts Friday at 7:30 p.m. (6 p.m. doors)
Secure pre-paid parking in advance through Parkwhiz.com here
Tickets available at 313Presents.com, the Fox Theatre box office and Ticketmaster.com