*TRAFFIC ADVISORY* BRING IT LIVE AT THE FOX THEATRE FRIDAY, JULY 27
Patrons Urged to Plan Accordingly Due To Construction and Detroit Tigers Game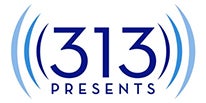 (DETROIT – July 25, 2018) – Due to a roadway closure on I-94 and the Detroit Tigers vs. Cleveland Indians at Comerica Park at 7:10 p.m., 313 Presents advises guests attending Bring It Live! at the Fox Theatre on Friday, July 27 to plan their travel accordingly and secure advanced parking online through Parkwhiz.com.
Construction work will begin this Friday on the M-3 (Gratiot Avenue) overpass starting at 9 p.m. Due to this construction, Michigan Department of Transportation will close I-94 between Conner Ave. and I-75. During this closure, westbound through-traffic will be detoured to westbound M-102 (Eight Mile Road) to southbound I-75 and back to westbound I-94. Westbound I-94 will have one lane open to Conner Avenue for local access. Eastbound traffic will be detoured north on I-75 to eastbound M-102 and back to eastbound I-94. More information is available at www.i94detroit.org. Visit MDOT's Drive traffic information website here: www.michigan.gov/drive.
Guests are encouraged to download The District Detroit Mobile App presented by XFINITY. Available in the App Store and Google Play Store, fans can secure parking in advance at any of the Olympia Development-managed parking lots and even find the best route to parking lots and venues.
BRING IT LIVE! at Fox Theatre:
Doors open 90 minutes prior to showtime
Show starts Friday at 8 p.m. (6:30 p.m. doors)
Secure pre-paid parking in advance through Parkwhiz.com here
Tickets available at 313Presents.com, Little Caesars XFINITY box office and Ticketmaster.com