*TRAFFIC ADVISORY* DETROIT RED WINGS, TIGERS AND THE SOUND OF MUSIC IN THE DISTRICT DETROIT SATURDAY, MARCH 31
Patrons Urged to Arrive Early and Prepare for Increased Traffic on Roads and in Parking Facilities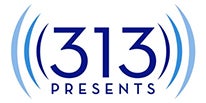 (DETROIT – March 29, 2018) – The District Detroit will be buzzing this Saturday, March 31 with a Detroit Tigers vs. Pittsburgh Pirates game at 1:10 p.m. at Comerica Park, a Detroit Red Wings vs. Ottawa Senators game at 2 p.m. at Little Caesars Arena and two nearly sold-out productions of Rogers and Hammerstein's The Sound of Music at 3 p.m. and 8 p.m. at the Fox Theatre.
In anticipation of increased traffic due to multiple events taking place throughout The District Detroit, 313 Presents is strongly advising guests to arrive early and secure advanced parking online through Parkwhiz.com.
Guests are encouraged to download The District Detroit Mobile App presented by XFINITY. Available in the App Store and Google Play Store, fans can secure parking in advance at any of the Olympia Development-managed parking lots and even find the best route to parking lots and venues.
In addition, the Michigan Department of Transportation (MDOT) has prohibited right turns to be made from southbound Woodward Avenue onto the southbound I-75 service drive, Sproat Street and Henry Street. The suggested detour for the southbound I-75 service drive is the northbound I-75 service drive to the crossover at John R. Street. Guests can use Montcalm Street, Elizabeth Street or Adams Avenue to access Cass Avenue and adjacent parking.
THE SOUND OF MUSIC at the Fox Theatre:
Doors open 90 minutes prior to showtime
Shows start Saturday at 3 p.m. (1:30 p.m. doors) and 8 p.m. (6:30 p.m. doors)
DETROIT RED WINGS vs. OTTAWA SENATORS at Little Caesars Arena:
Game starts at 2 p.m. (12:30 p.m. doors)
Secure pre-paid parking in advance through Parkwhiz.com here
DETROIT TIGERS vs. PITTSBURGH PIRATES at Comerica Park:
Game starts at 1:10 p.m. (11:30 a.m. gates)
Secure pre-paid parking in advance through Parkwhiz.com here