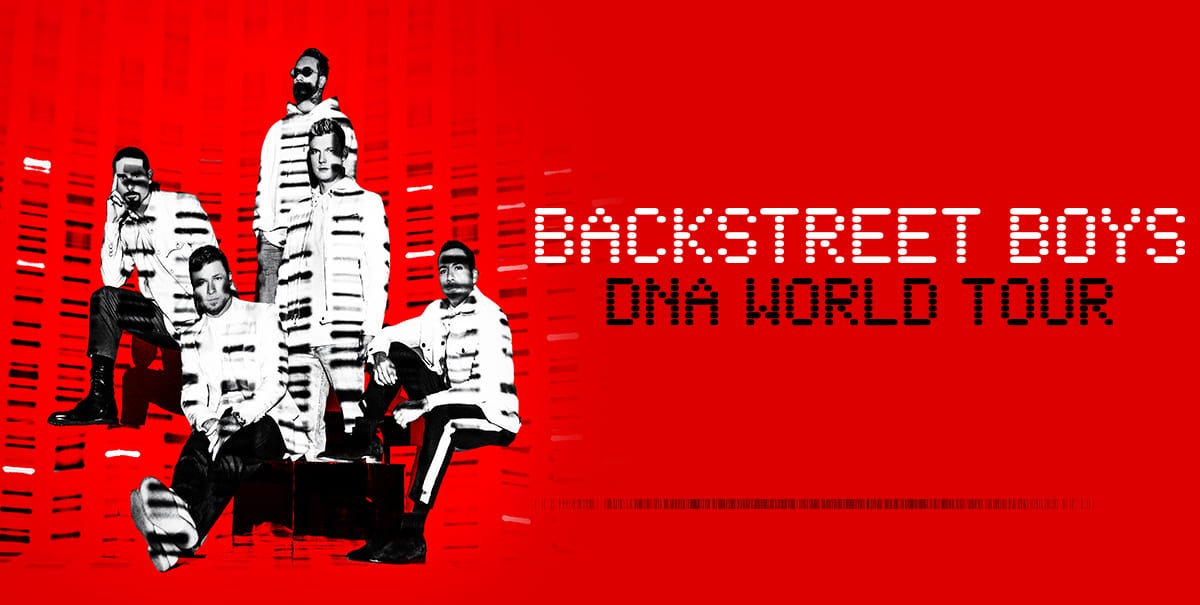 POSTPONED: Backstreet Boys
"DNA World Tour"
POSTPONED: Backstreet Boys
"DNA World Tour"
Event Details
Backstreet Boys at DTE Energy Music Theatre has been postponed.
A new show date is to be determined. Patrons are advised to hold onto their tickets until a new date is announced as they will be honored for the rescheduled date.
Refunds will be available at point of purchase within 30 days of the new show date being announced. If 60 days have passed since a show was postponed and no rescheduled dates have been announced, the 30 day window for refunds will open at that time.
Following the success of last summer's sold-out North American tour, the Backstreet Boys are excited to announce a second North American tour, to include a performance at DTE Energy Music Theatre.
Produced by Live Nation, the extensive 45-date, three-month trek will see the group performing their impressive catalogue of award-winning hits in arenas and amphitheaters all over the U.S. and Canada before an incredible finale at the famous Hollywood Bowl in Los Angeles, CA.
The forthcoming run is the second North American leg on their tour, which has become one of the group's biggest arena tours in 18 years, thanks to the global success of their #1 and Grammy® nominated new album DNA.
The "DNA World Tour" has already visited five continents and the group's fans across the globe have made this outing extremely special.
"We give our fans 100%, night after night, putting on the best Backstreet Boys show we can. We play our hits, we dance our asses off and we do it because we love our fans," says AJ McLean. "We have the best fans in the world. They come out to party and they sing at the top of their lungs and we feed off that energy. We can't wait to take this show on the road again this summer."