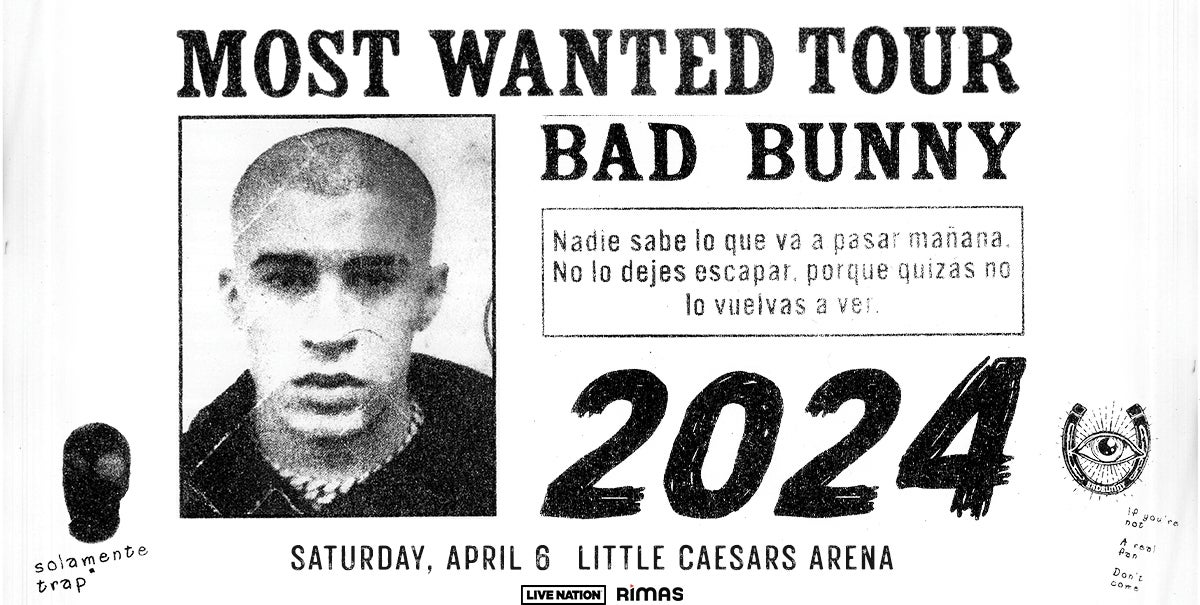 Bad Bunny
Bad Bunny
After becoming the top touring artist in 2022, the 3x Grammy® winner took a break from the stages in 2023 with exceptions like Coachella, the Grammy® awards, and the Latin Billboard Awards. Promising to bring fans an unparalleled spectacle in 2024, the Most Wanted Tour will give attendees a more intimate experience than his previous tour and give life to his latest studio production with the legendary and high-energy stage presence he's known for. With unprecedented success that has taken the world by storm, Bad Bunny's tour is expected to be one of the most sought-after concert events of the year.
Bad Bunny made history with his new album, nadie sabe lo que va a pasar mañana, as it became the most-streamed album in a single day in 2023 so far on Spotify. The album has amassed more than 900 million streams and its lead track, "MONACO" hit #1 in 16 countries on Spotify. Beyond streaming success, the album marks his impactful return to his Trap origins and seamlessly blends traditional trap elements with innovative sounds and lyrics. On the eve of the album release, he hosted a listening party at the iconic Coliseo de Puerto Rico. Selling out in minutes and drawing in 16,000 fans, the event featured a star-studded guest list which featured Arcángel, Bryant Meyers, Feid, La Paciencia, Mag, Mora, Ñengo Flow, Tainy and Young Miko.
Advanced Registration
Fans of Bad Bunny are being asked to register ahead of tickets going on sale for the Most Wanted Tour to help block bots and scalpers, reduce resale and get more tickets directly into the hands of real people who want to attend the show. Fans can register now until Monday, October 22 at 11:59 PM ET HERE for the Registration Onsale. Once registration closes, fans will be randomly selected to receive a code that grants them access to the onsale on Wednesday, October 25.
Additional Ticket Information
The tour will also offer a variety of different VIP packages and experiences for fans to take their concert experience to the next level. Packages vary but include premium tickets, invitation to the pre-show Bad Bunny VIP Lounge Experience, exclusive gift item & more. For more information, visit www.vipnation.com.