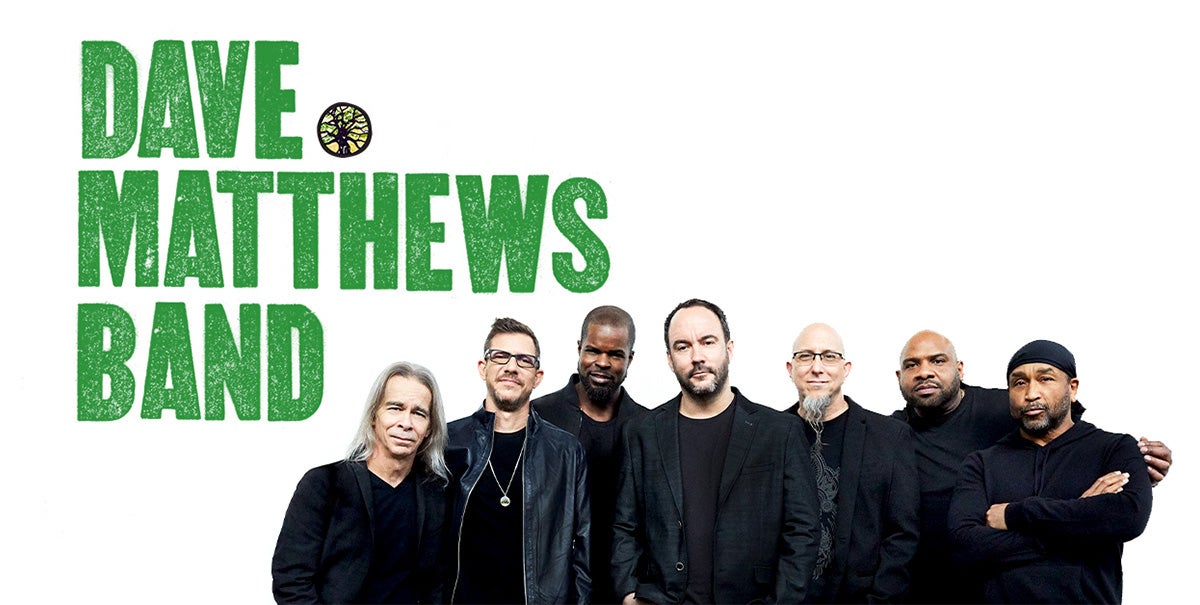 Dave Matthews Band
Dave Matthews Band
Event Details
Due to evolving developments related to the COVID-19 epidemic, Dave Matthews Band has postponed their DTE Energy Music Theatre performance to Tuesday, June 22, 2021.
The tour shared the below note:
"We are disappointed to announce, that in light of the global COVID-19 pandemic, we will be moving all of our 2020 summer dates to the summer of 2021. We make this decision with the health, safety, and well-being of our fans, touring crew, and venue staff as our priority.
Your previously purchased tickets will be honored for these rescheduled performances, and we're happy to announce that the 2021 tour includes a few additional stops that were not included on the 2020 tour. We are also providing fans with the option to refund your tickets at the point of purchase. We are incredibly grateful for all of our fans who come out to see us every summer and will miss seeing you all. For now, we will keep everyone in our hearts and minds until we can be together again."
Dave Matthews Band is committing to help plant one million trees as a collective effort with The Dreaming Tree Wines and DocuSign. The band invites concertgoers to join them in this mission by contributing an optional donation of $2 per ticket to plant a tree with The Nature Conservancy's Plant a Billion Trees campaign – a major forest restoration effort with a goal of planting a billion trees around the world by 2025. For further details, visit plantabillion.org/DMB. This year's annual eco-village will feature a heavy emphasis on the tree-planting campaign. Tour greening efforts and the eco-village are in partnership with DocuSign and REVERB.
Dave Matthews Band, who was named a UN Environment Goodwill Ambassador in 2019, will be neutralizing the biggest contributor to a concert's carbon footprint – fan travel. In addition to the band's footprint, REVERB will be calculating the carbon footprint associated with fan travel to DMB shows in 2020 and the band will be neutralizing these emissions by supporting carbon reduction projects. The band has a long history of reducing their environmental footprint and neutralizing tour carbon emissions from flights, busses and trucks, hotel stays and venue energy use going back to their first shows in 1991.
Dave Matthews Band has sold more than 25 million tickets since its inception and a collective 38 million CDs and DVDs combined. With the release of 2018's Come Tomorrow, Dave Matthews Band became the first group in history to have seven consecutive studio albums debut at No. 1 on the Billboard 200. The New York Times, in a Critic's Pick review, observed, "willed optimism fills the songs on 'Come Tomorrow,' while cynicism and irony are nowhere within earshot."