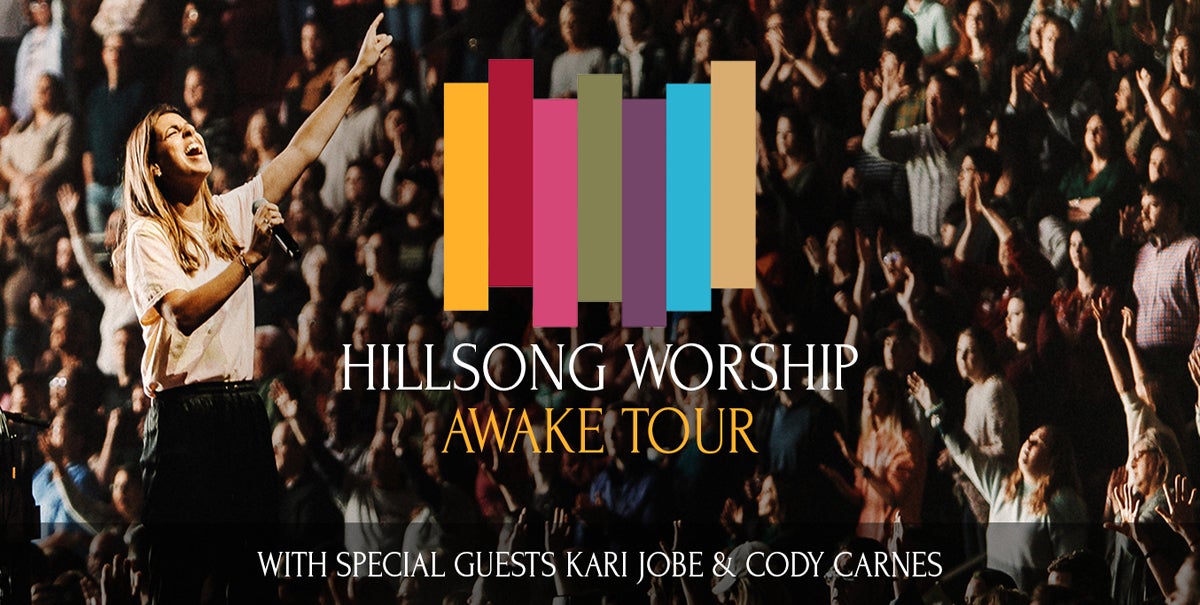 POSTPONED: Hillsong Worship
"Awake Tour 2020" with special guests Kari Jobe and Cody Carnes
POSTPONED: Hillsong Worship
"Awake Tour 2020" with special guests Kari Jobe and Cody Carnes
Event Details
The Hillsong Worship tour at the Fox Theatre has been postponed.
A new show date is to be determined. Patrons are advised to hold onto their tickets until a new date is announced as they will be honored for the rescheduled date.
A note from Hillsong Worship:
Dear friends,
At the beginning of April, we announced the postponement of our "Awake Tour" to ensure your safety in light of COVID-19. We have continued to monitor the evolving situation and paid close attention to government guidelines in regard to the live event landscape.
In the interest of your health, and with international travel restrictions in place by the Australian Government, we have made the prayerful decision to further postpone our "Awake Tour." We are hoping to announce new dates soon, so keep an eye out on Instagram, Twitter or Facebook. If you have already purchased a ticket, we will also be in touch via email.
Thank you for your understanding. We look forward to physically gathering together in worship again when it is safe and responsible to do so.
Hillsong Worship
For more information please CLICK HERE ​​​​​​.
Multi-platinum-selling Hillsong Worship announced their quick return to the United States in 2020 for their "Awake Tour" presented by Premier Productions. Joined by special guests Kari Jobe and Cody Carnes, the 28-city arena circuit follows the debut arrival of their full-length studio album Awake at No. 1 on Billboard's Top Christian/Gospel Albums Chart. The "Awake Tour" will perform at the Fox Theatre in The District Detroit.
"We have been humbled by the way God has been using the songs of our new studio album Awake across His church and in the lives of individuals in the short time it has been out," said Brooke Ligertwood of Hillsong Worship. Adding, "We cannot wait to bring them to full color, live expression in the context of these nights of ministry."
Passionate about equipping and mobilizing believers everywhere with Christ-centered songs of God-glorifying worship for the building of the Church for almost three decades, Hillsong Worship has served people across nations and generations. Their chart-topping hit "Who You Say I Am" recently achieved RIAA-Certified Gold status and earned the group dual honors for Worship Song of the Year during the 50th annual GMA Dove Awards and 2019 K-LOVE Fan Awards.
Hillsong Worship exists to serve the global Church and equip believers everywhere with songs of Holy Spirit power that exalt and glorify the Name of Jesus, build the Church and fuel revival on the earth. With songs such as "What a Beautiful Name," "Cornerstone," "Mighty To Save," "This I Believe (The Creed)" and "Who You Say I Am," Hillsong Worships catalogue is sung by an estimated 50 million people worldwide each week. Featuring worship leaders and songwriters such as Brooke Ligertwood, Ben Fielding, Reuben Morgan, Joel Houston, Taya Gaukrodger, Aodhan King, David Ware and more, Hillsong Worship is committed to continuing its legacy of writing and leading songs that - by God's grace - impact both individual devotion and congregational worship for the glory of God. For more information, visit www.hillsong.com/worship.