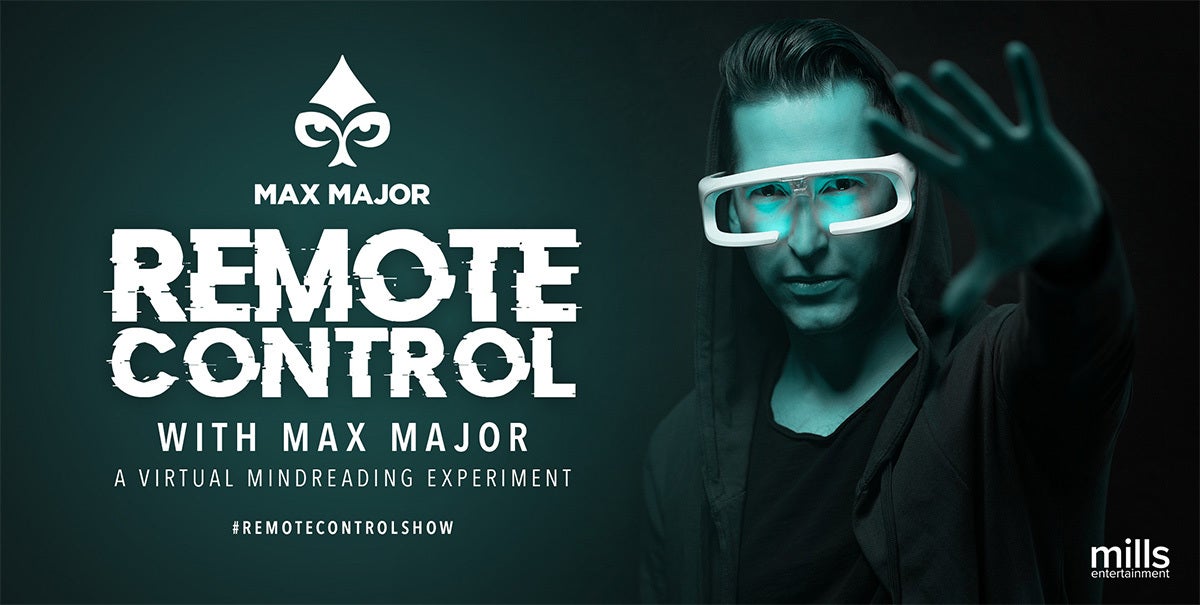 Max Major
"Remote Control: A Mindreading Experiment"
Max Major
"Remote Control: A Mindreading Experiment"
Event Details
"Remote Control: A Mindreading Experiment" is the incredible mind-reading event that will leave audiences amazed, astonished and thoroughly entertained via Zoom on Saturday, November 7 & 14 at 8 p.m.
Not just a show, "Remote Control" is a hands-on experience hosted by leading mentalist, Max Major. The intrigue kicks off before the show even begins when audience members receive a TOP secret package in the mail. It must remain sealed until the show begins. Once opened, its contents help unleash the real-life Jedi-mind tricks that fuel the evening.
Dubbed the "real-life Sherlock Holmes" Max Major has appeared on the TODAY show and America's Got Talent, as well as dozens of viral videos that have stunned millions across the internet. An expert in in body language, influence, and reading people, Max has been called before two Department of Defense Intelligence Agencies to demonstrate his innovative techniques, earning him the reputation as "the human lie detector" along the way.
Additional Ticket Information
Tickets must be purchased BEFORE MIDNIGHT 6 days prior to the show to receive a "Top Secret Package"
In order to provide the most intimate experience possible, capacity for each performance is set at 50 or fewer passes— each pass allows viewing on one device.