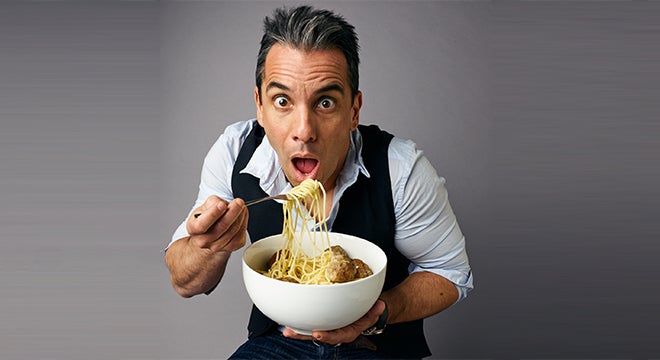 Sebastian Maniscalco
"Stay Hungry Tour"
Sebastian Maniscalco
"Stay Hungry Tour"
Event Details
Maniscalco will perform back-to-back shows at the Fox Theatre on Friday, April 5 at 7 p.m. and 10 p.m.
Distinguished by the New York Times as having his "own kind of panache," Maniscalco's live performances have become critically-acclaimed events "embraced with thundering applause and tear-inducing laughter," according to a recent Billboard review which described his Sept. 8, sold-out Greek Theatre performance as "devastatingly full-force comedy."
With a string of record-breaking sold-out comedy appearances, a best-selling memoir Stay Hungry, five sold-out shows at Radio City Music Hall, an appearance in the film TAG as well as appearances in upcoming fall films Cruise and Green Book (winner of Toronto Film Fest's 2018 People's Choice Award), 2018 has been a milestone year, culminating in Maniscalco receiving Billboard's inaugural Comedian of the Year award this November. And 2019 is already shaping up to be another banner year for one of Forbes' Highest Paid Comedians. Maniscalco also has a role in Martin Scorsese's 2019 picture The Irishman as well as a new Netflix special coming early next year.
For ticketing information, please visit sebastianlive.com.
Additional Ticket Information
Tickets can be purchased at the Fox Theatre and Little Caesars Arena XFINITY box offices and Ticketmaster.com.